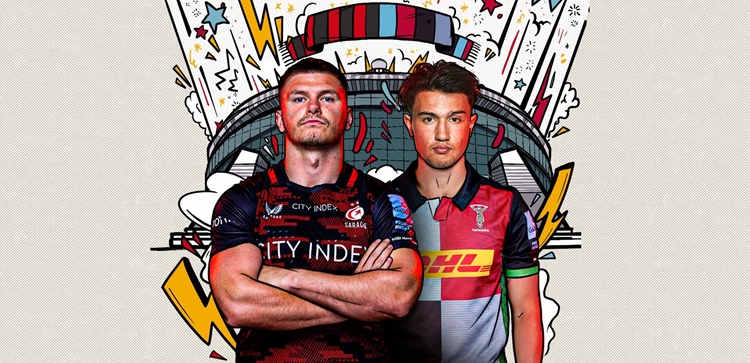 The Showdown 3
Saracens vs Harlequins
Saracens return to Tottenham Hotspur Stadium for 'The Showdown 3'
This headline fixture will pit some of the league's best players against each other, including a number of stars from England's successful tour of Australia.
Saracens v Harlequins | Gallagher Premiership 
Saturday 25 March 2023 | Tottenham Hotspur Stadium
It will be Saracens' second visit to N17 following last season's dramatic 27-23 victory over Bristol Bears. To read more about the announcement, click here
How To Book
A number of Premium packages are now available to buy online using the links below, for everything else please contact our sales team on 0208 365 5010, or premium.sales@tottenhamhotspur.com
Premium Seats
Relax in the informal and spacious lounge areas of the West Stand pre and post-match as you soak up the rugby atmosphere. Perfect for grabbing a bite before the action kicks off.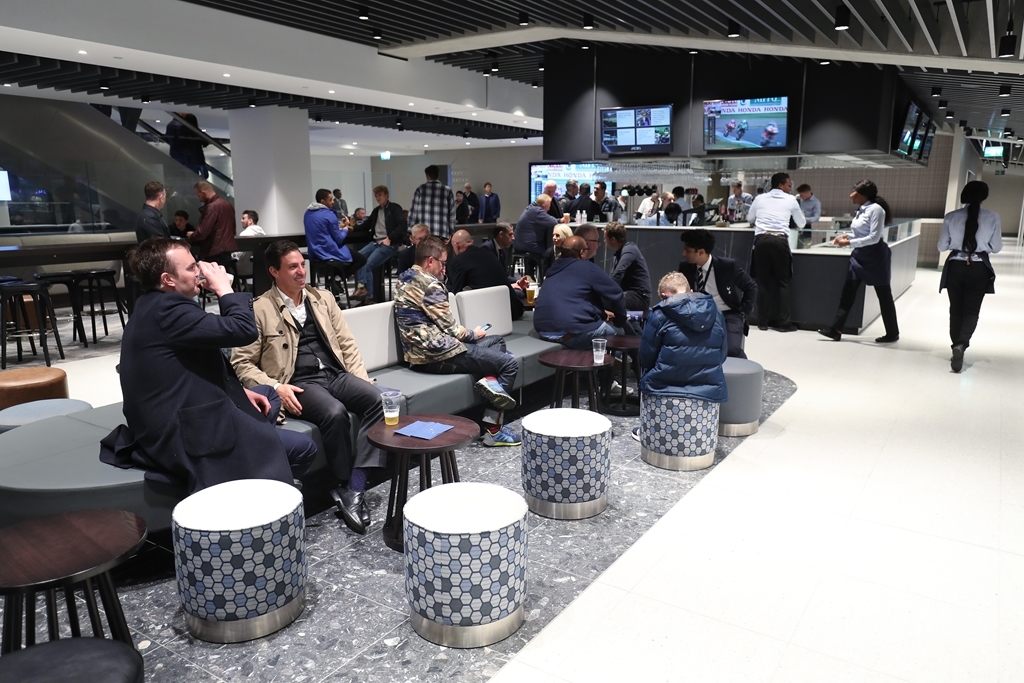 • Assortment of light bite choices
• Two drinks per guest (house beer, wine, soft drinks)
• Comfortable padded match seat on Level 3
• Access to exclusive lounge area throughout your day

£125 + VAT per person
Stratus West
Experience one of the finest views of the Tottenham Hotspur Stadium pitch when you join us in in the Stratus West for the Showdown. Enjoy exclusive use of the lounge plus a range of inclusive food and drink choices.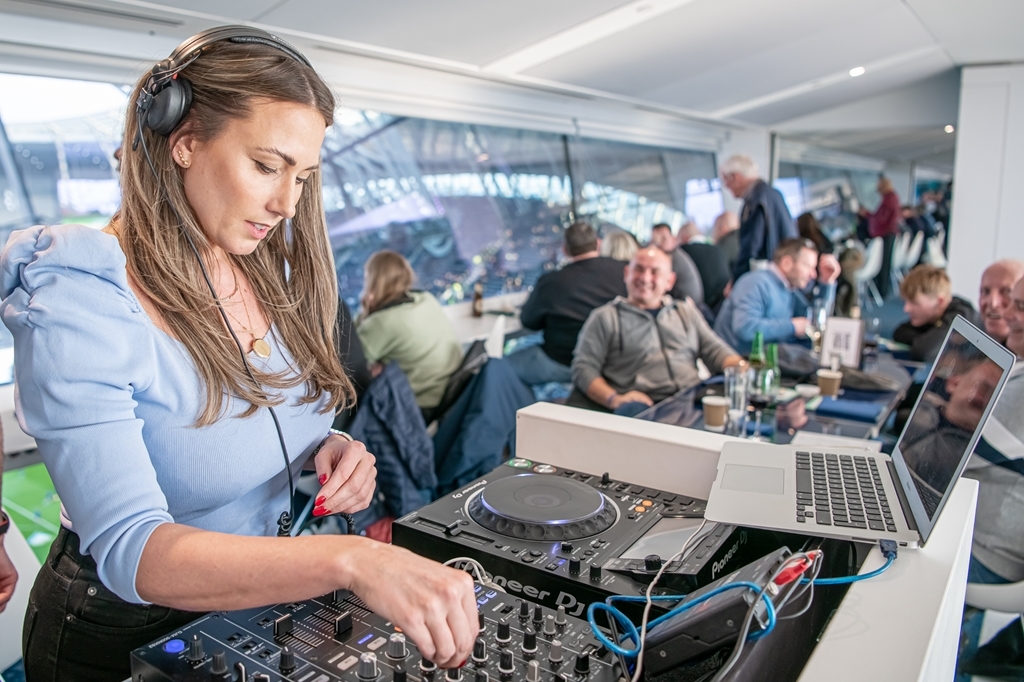 • Bowl food lunch choices
• House beer, wine and soft drinks pre-game, half time and post-game with cash bar available during play
• Player Q&A session
• Comfortable padded seats on the half-way line
• Exclusive use of the Stratus West lounge

£187.50 + VAT per person
Premium Restaurant
Settle into an exclusive space and enjoy the buzz of a traditional hospitality lounge with a Premium Restaurant package. Hearty food with a modern twist coupled with a rugby club atmosphere makes this the perfect choice for Sarries fans.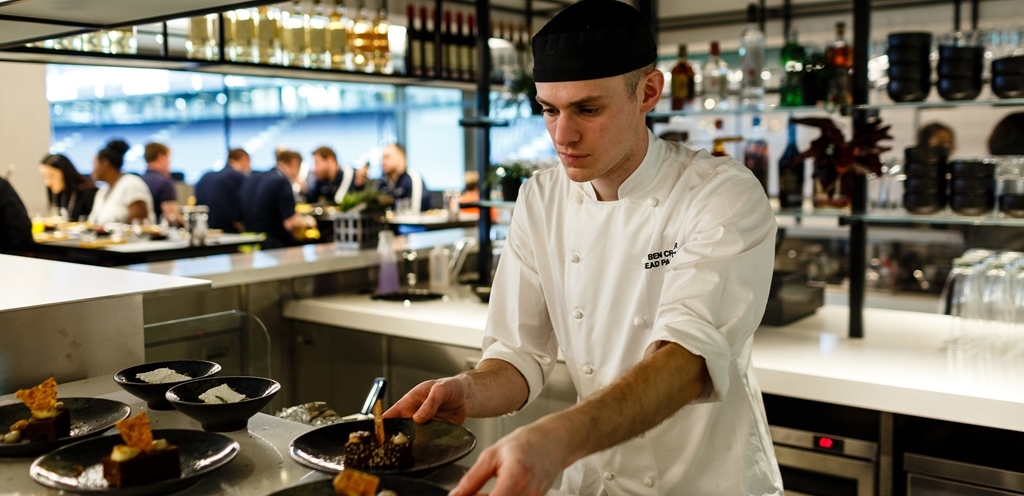 • Plated two-course set menu
• House beer, wine and soft drinks pre-game, half time and cash bar available during play and post game
• Comfortable padded seats near the half-way line
• Exclusive access to restaurant in the West Stand

£270 + VAT per person
Tunnel Club
This is your chance to get closer to the action than ever before. Enjoy a behind-the-scenes view of the players tunnel from the comfort of one of the finest and most exclusive dining spaces at Tottenham Hotspur Stadium before taking to your seats right behind the players dug out.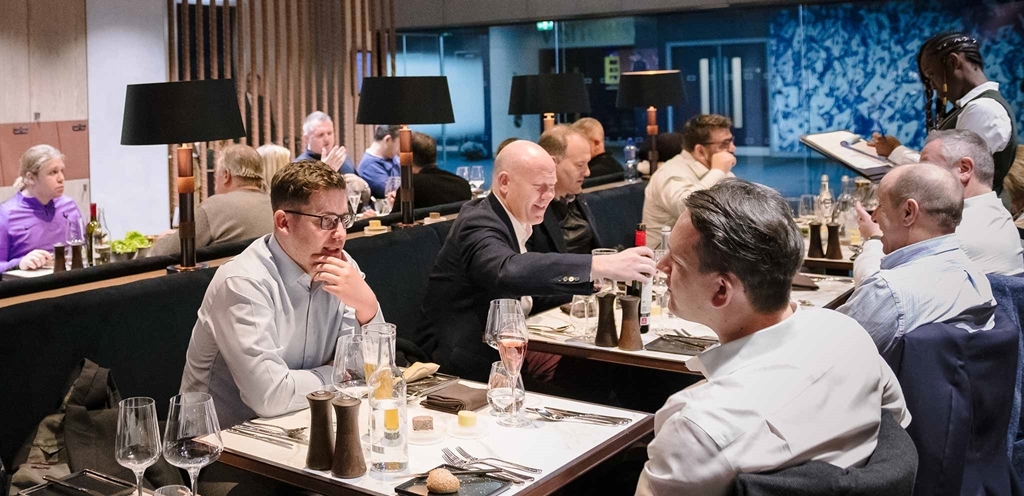 • Exquisite three-course lunch menu with table service
• House beers, wines, spirits, and soft drinks included throughout the day
• Heated match seats directly behind the player dugouts on the half-way line
• Matchday programmes on the table

£450 + VAT per person
Sideline Suites
Create a bespoke match day experience with your own private suite at Tottenham Hotspur Stadium. This is the ultimate matchday experience; a fully inclusive package that can be adapted to suit groups of up to 12, 15, 18 or 21.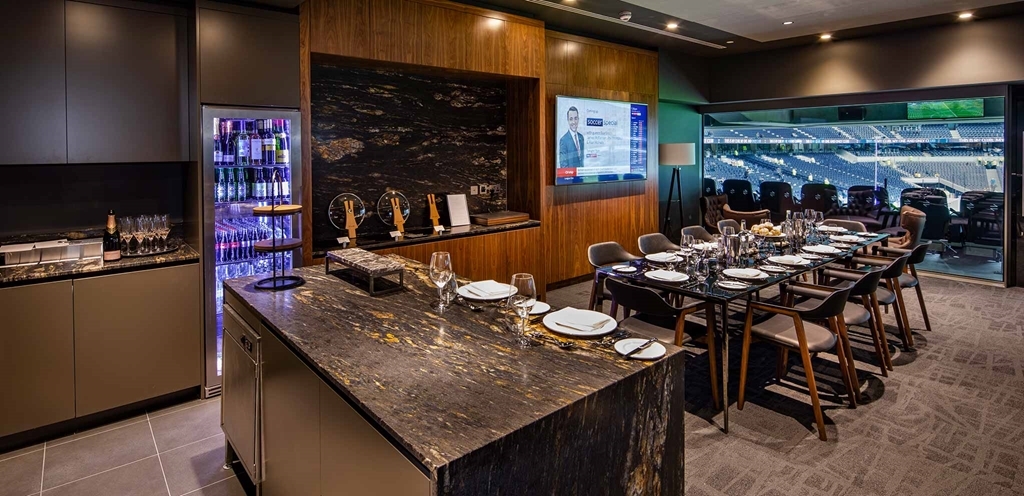 • Access to a private sideline suite
• Fully inclusive food and drinks package
• A post-match visit from a player
• Heated, padded match seats located directly outside your suite
• Capacity for a group of 12, 15, 18 or 21
• Suite hosts on hand throughout your day
• Matchday programmes on the table

Grazing menu: £315 + VAT per person
Formal dining menu: £345 + VAT per person