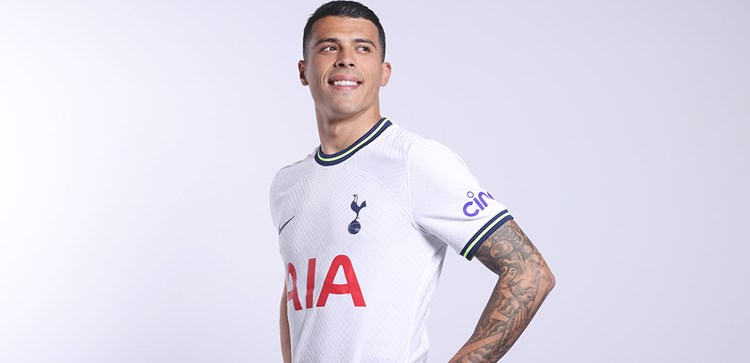 Pedro Porro exclusive first interview: "I'm so struck by the prospect of playing here"
@SpursOfficial
Tue 31 January 2023, 23:30|
Tottenham Hotspur
Pedro Porro has described his move to Spurs as 'a unique opportunity' and can't wait to step out at Tottenham Hotspur Stadium with our famous cockerel on his shirt.
The right-back/wing-back has joined us on loan from Sporting CP of Lisbon until the end of the season, with an obligation to make the deal permanent in the summer.
Pedro's face will be familiar to Spurs fans having played against us twice for the Portuguese side in the group stage of the UEFA Champions League this season, and the dramatic night under the lights in N17 at the end of October has certainly struck a chord with the 23-year-old from the small town of Don Benito, Spain.
Welcome, Pedro!
Asked what he was looking forward to most in his exclusive first interview with SPURSPLAY, Pedro told us: "Above all, it's the atmosphere in the stadium and the supporters. The red-hot atmosphere that I felt when I came here in the Champions League, I was really impressed by it.
"I feel great about the move. I really wanted to come here. It's unique opportunity for me and I hope everything goes well."
Pedro started 30 of 34 matches as Sporting won the Primeira Liga title in 2020/21, losing just once. He then featured 35 times in all competitions last season, scoring five goals, and was included in the Primeira Liga's Team of the Year for the second-successive season. He's featured another 26 times in 2022/23, taking his tally to 12 goals in 98 appearances for Sporting from that right-sided role.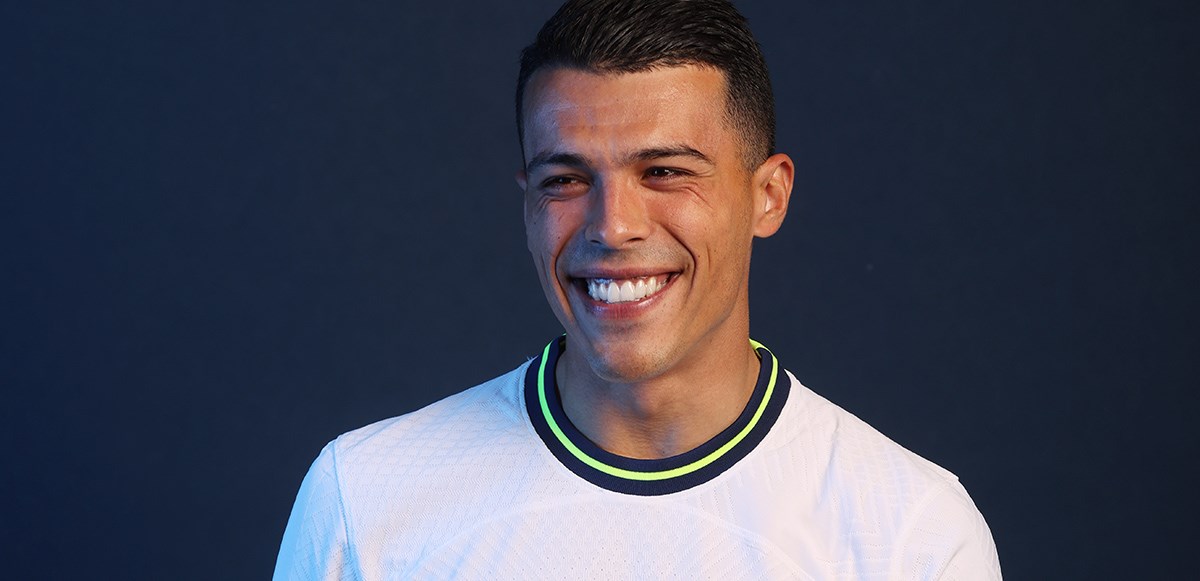 "I can bring a lot of character and personality to this team," he said. "Above all, my desire and will to win. I've also managed to watch quite a few league games this season, I've been following our games too, and in this case, I can say that now! So, yes, I can provide character, desire, and a great attitude."
Pedro has flourished in a right wing-back role at Sporting, so naturally fits into Antonio Conte's preferred 3-4-3 formation. "Yes, I think it will be a very good thing for me, and that's also why I was so struck by the prospect of playing here," he added.
"I hope that's just exactly how it turns out, and that everything goes very well, that's the main thing, and here's hoping we can start this next period (of the season) on the right foot and that it'll be a great one for everyone.
"And, yes, it's been a dream of mine since I was a kid, to play in the Premier League. I hope that it comes true, goes well this Sunday, and that we pick up the win."
It wasn't lost on Pedro that he could make his debut for us against his former side, Manchester City, in the Premier League on Sunday (4.30pm). Pedro signed for City from Girona in August, 2019, but returned to Spain soon after to gain further first-team experience, joining Real Valladolid on a season-long loan. He then joined Sporting on a two-year loan in August, 2020 - a deal which was made permanent in July, 2022.
"Yes, that's why I was saying that we have to start well, get on a winning run, and that hopefully begins on Sunday," he said, adding his hopes for the rest of the season. "For the moment, as I said, the main thing is to start well and to go on a winning run. I'm really up for it and can't wait to get started."
SPURSPLAY exclusive - Pedro's first interview