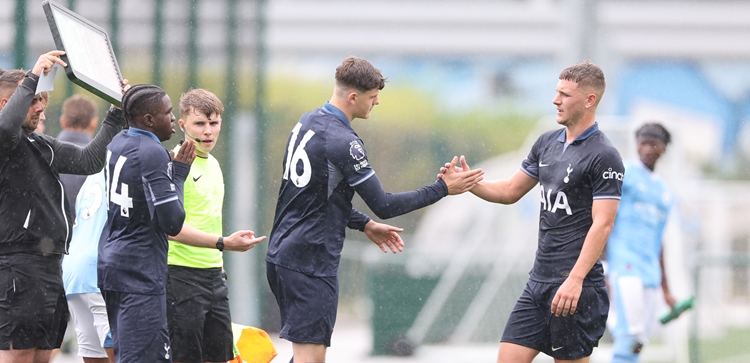 Watch Under-21s vs Stoke live on SPURSPLAY
@SpursOfficial
Mon 25 September 2023, 12:50|
Tottenham Hotspur
Our Under-21s are in action away to Stoke City this evening (Monday 25 September, kick-off 7pm UK) - and you can watch all the action live on SPURSPLAY!
Following last week's excellent 5-0 win at Colchester United in the EFL Trophy, we return to Premier League 2 duties looking to keep up our 100 per cent start to the season.
Find out more about SPURSPLAY and, if you're not already signed up, do so today to watch tonight's clash in full.
How to subscribe to SPURSPLAY
Supporters can subscribe to SPURSPLAY via play.tottenhamhotspur.com - you must subscribe via the website, and not the Spurs Official app.
When you arrive on the site, a selection of free content will be available to view immediately, with premium content available only to those with a subscription.
Season Ticket Holders and One Hotspur Members have been sent a SPURSPLAY Pass via email to redeem against their exclusive subscription price at the checkout.
Hit 'Subscribe' or click on the Premium video you want to watch and you will either be asked to log in using the existing Client Reference Number/email address you have registered with us or to create an account.
Then, once you're logged in and subscribed, you're good to go! Sit back and enjoy hours of content either via play.tottenhamhotspur.com, tottenhamhotspur.com or the new Spurs Official app - download the latest version from your app store.
The mobile experience has been optimised so you can enjoy videos anywhere, anytime, whether on a computer, smartphone or tablet while videos are available in high definition with excellent picture and sound quality.
For our frequently asked questions please visit our SPURSPLAY Ask Spurs article here.