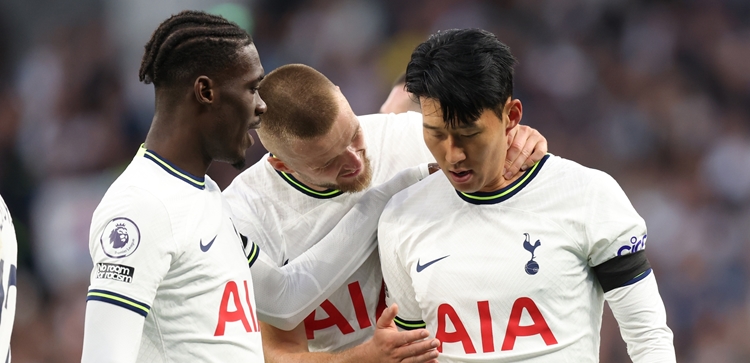 Dier: "We're all so happy for Sonny. It's been tough for him"
@SpursOfficial
Wed 21 September 2022, 12:00|
Tottenham Hotspur
Eric Dier gave us an insight into Heung-Min Son's demeanour around Hotspur Way during what had been a tough start to the campaign for him – until Saturday.
Without a goal this term after winning the Premier League Golden Boot last season, Sonny found himself on the bench against Leicester City as Antonio Conte continued to rotate. Dejan Kulusevski, out for the last three games, came back in alongside Richarlison and Harry Kane.
Few doubted Sonny's run would last too much longer, and he hit back in spectacular style in a thriller against the Foxes, coming off the bench on the hour and delivering a hat-trick timed at 13 minutes and 21 seconds as we stormed to a 6-2 win.
Sonny certainly wears his heart on his sleeve, and Eric was asked what our number seven had been like at the training ground day-to-day through this tough spell. "I don't like someone's form to affect who they are as a person; they are two very different things," said Eric, on target himself at the weekend.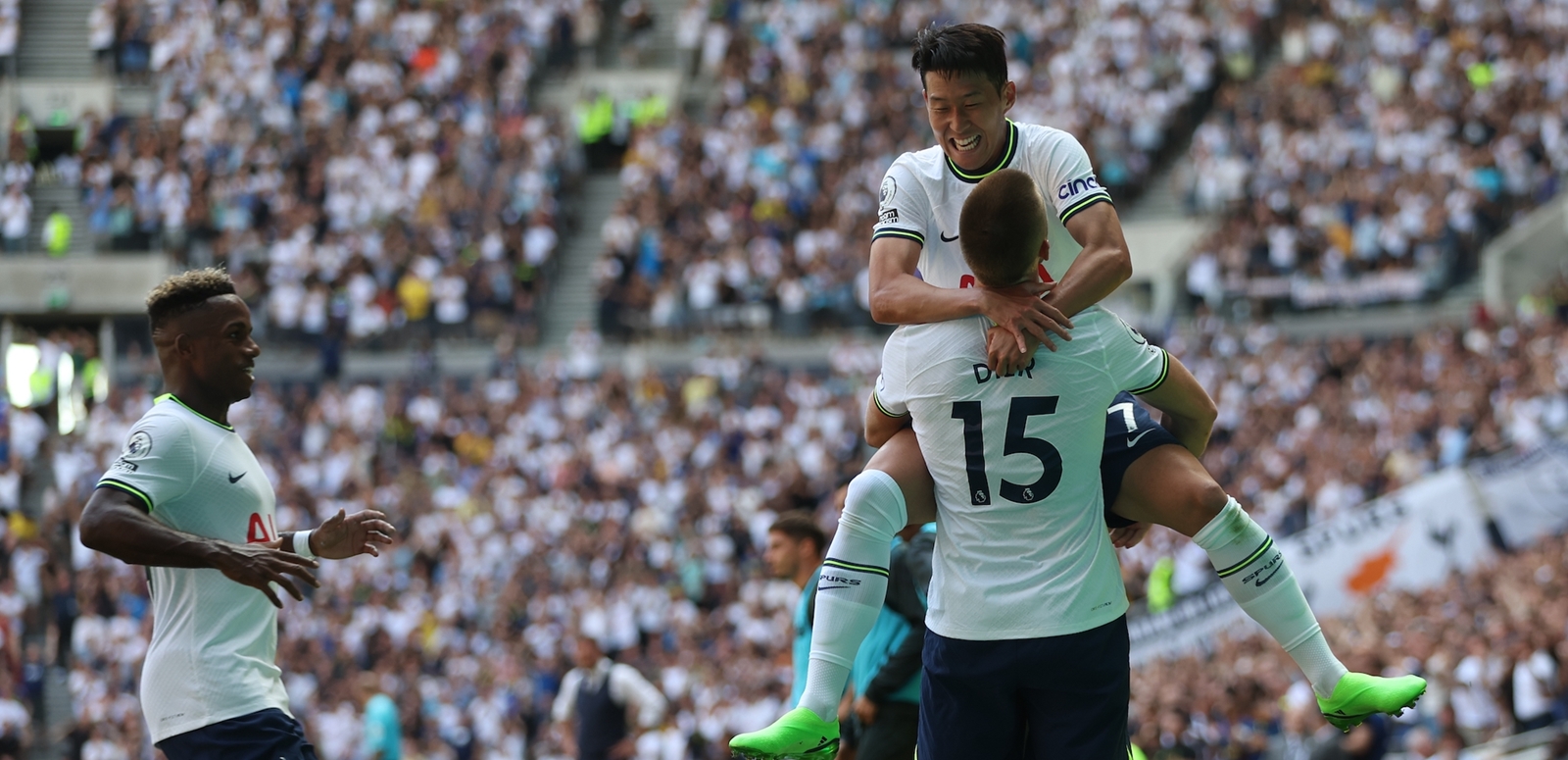 "If things aren't going well in your profession, something you love, it's normal that you get down about it but, if you are good person like Sonny is, that doesn't change because he's been having a difficult time.
"We've all been supporting him. We all want the best for him and, not just him, for everyone. We want the best for all of our team-mates and people have been talking a lot about him recently, so we're all pleased he's come back with a hat-trick.
"We are all so happy for him. It's been a difficult start to the season. He lives for scoring goals and it's no secret that it's tough when he doesn't. That's normal. His work rate is consistently so good, it just hasn't fallen for him, but he's come back in a fantastic way.
"That's what we need from the whole squad - players to come in and help us. Whoever it is, to come in and impact the team in a positive way. We need everyone with the schedule we have to have that mindset, and Sonny was a great example of that."
Eric on SPURSPLAY