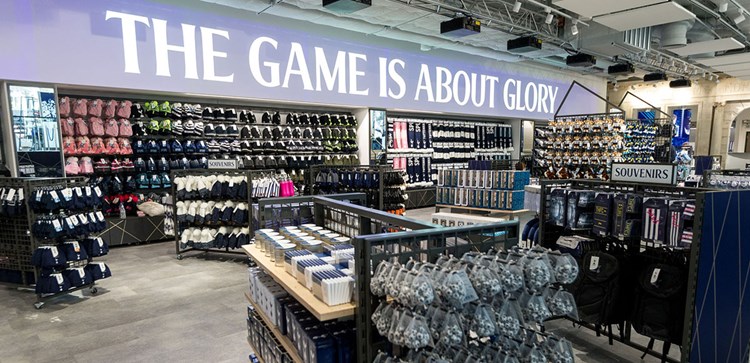 Club's leading licensing programme recognised at industry awards
@SpursOfficial
Mon 26 September 2022, 14:55|
Tottenham Hotspur
The Club has picked up the 'Best Sports Licensed Property' award at the 2022 Licensing Awards, recognising best practices and success stories of brands, retailers and licensees across the worlds of entertainment, music, celebrity and sport.
Judged by a panel of industry experts, the Best Sports Licensed Property award is given to an organisation that can demonstrate the commercial success of its licensed products over the past year based on retail distribution, marketing activities, brand extension and international growth.
Tottenham Hotspur's licensing programme aims to ensure that the Club's brand is found on a wide range of products to appeal to all sections and demographics of our growing global fanbase.
Club-branded merchandise can be found across the UK retail spectrum and in over 50 international territories, with over 1,200 different types of branded products available, including apparel, textiles, electronic goods, board games and toys.
The Club works closely with licensees throughout the world with a key focus on markets where Spurs products are in particularly high demand - including the USA where Spurs-branded glassware, leisure wear, home and golf accessories are currently being sold through mainstream retailers.
The Club ensures its licensed product ranges adapt to local cultures, with e-commerce stores in China on platforms including Tmall, WeChat and Douyin, offering fans official products in local language and currency.
As the Premier League's greenest club, Tottenham Hotspur was also the first in sport to become a member of Products of Change, an organisation which focuses on driving sustainability across consumer product markets.
Other finalists in the Best Sports Licensed Property category included Arsenal, The FA, Formula 1, Liverpool, Manchester City, Manchester United, NBA, NFL, NFL Players Association, Paris Saint-Germain and West Ham United.