'A privilege and an honour' - Becky Spencer on her 100th WSL game
@SpursOfficial
Thu 22 September 2022, 10:00|
Tottenham Hotspur
Last weekend's 2-1 win against Leicester City Women represented Becky Spencer's 100th appearance in the Women's Super League.
"It was an important win for us," she told us at Hotspur Way on Wednesday. "We knew that we had to get the three points on the board early. The performance itself, I think we've got a lot to work on in terms of how we want to play moving forward. 
"Nonetheless, we got the three points and that was the main thing. To get the players making their debuts for the club was also massive. There were a lot of feelings and a little bit of nerves surrounding the game, so I'm glad that we settled in and came away with a 2-1 win.
"To reach that milestone, it's a privilege and an honour to do that here because I feel at home at this club. It has been a long time coming because I've been in the league for a long time. It's a lot of games and I'm really proud of that. Hopefully there are many more.
"I've won quite a lot of trophies within that time and been part of a lot of successful teams, but I really just want to have a successful season at Tottenham and maybe win something. That's what I'm moving onto."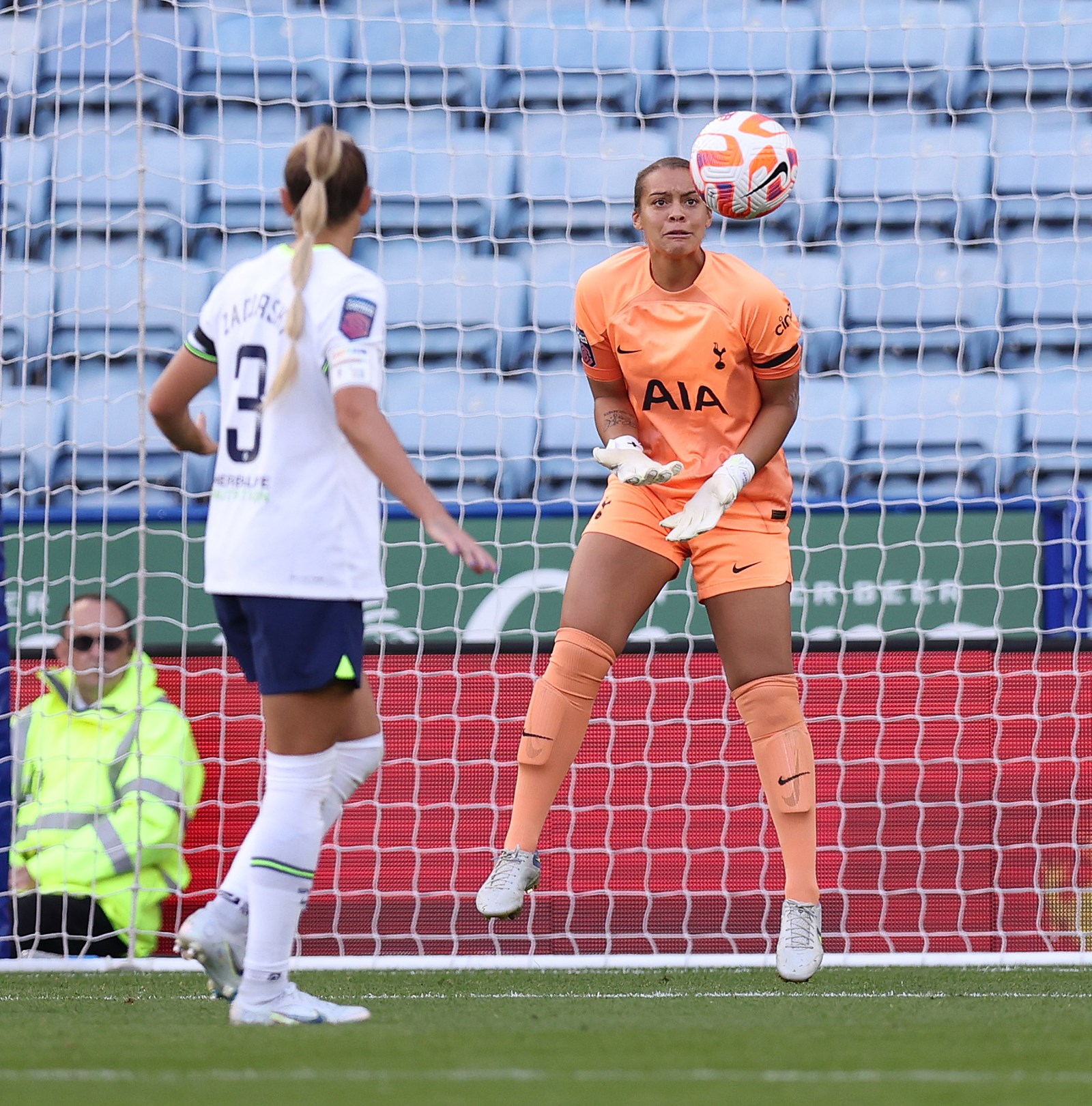 Appearance 101 could well be Saturday's North London derby at the Emirates Stadium against Arsenal. Spencer, who used to play for The Gunners, can't wait to get going.
"A North London derby has always got its appeal but we're looking forward to it," she said. "I hope we can get the result we want. It's about the performance for us and our characteristics, as well as our identity within that game. 
"If we can get all of that out of it and focus on what we do best, that's the main thing. All the girls are fired up and ready to go, myself included. I can't wait to get out there and hopefully put on a great performance for the fans.
"The younger players now are fearless. We've got a lot of youngsters in the team and nothing fazes them so I think they'll be fine in that environment. There are also a lot of experienced players who have played in a lot of games with high attendance, so I don't think that's a worry for us.
"We know what we need to do and we prepare for the big crowds, so we're ready.
"It's a credit to everyone involved, past and present, that the attendance record is being broken. I remember playing when there was one man and his dog in the stands, so it's amazing to play in front of these crowds and as footballers we deserve those kinds of attendance numbers.
"There's some great football being played in the WSL, so it's time people take notice of that."
Spencer was part of Arsenal's Centre of Excellence early in her career, and says it would mean a lot to come away from the Emirates with three points on Saturday.
"I was saying this to a couple of girls today - we've always fallen short against Arsenal. If it plays on your mind, it does, but we just want to get a positive result and we're on the cusp of it. It's a really fiery affair and that's welcome in the game because it wasn't seen as that in the past.
"Everyone can look forward to a real battle on the pitch. The girls are ready to go.
"We had a terrific season last year and no-one enjoyed playing against us, especially at The Hive, which we pride ourselves on. To get a positive result at the Emirates in front of their own fans is something that we would all relish, for sure."