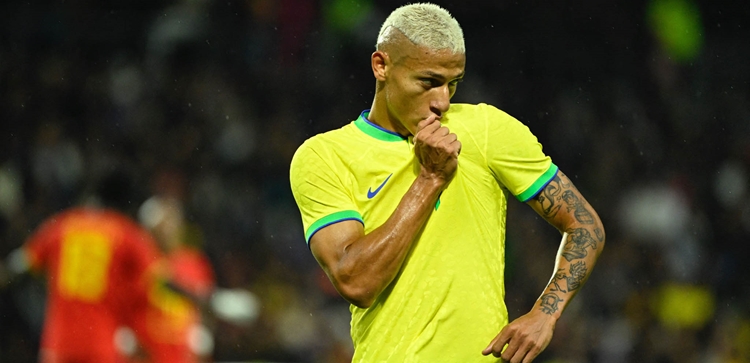 Richarlison ready for Brazil kick-off: 'The moment has come to have fun!'
@SpursOfficial
Thu 24 November 2022, 11:27|
Tottenham Hotspur
He's lifted the Copa America and won gold at the Olympics with Brazil – now Richarlison is relishing the chance to compete at a World Cup for the first time, as the Seleção begin their 2022 campaign in Qatar against Serbia tonight (Thursday 24 November, 7pm UK).
Recently back from a calf injury, the 25-year-old forward says there's "nothing better" than the opportunity to wear his country's famous yellow jersey at the prestigious tournament.
"I'm very happy to be involved," smiled Richy, who earned his first senior international call-up in 2018, shortly after the last World Cup, and has since played at two Copa Americas, winning the trophy in 2019, before top-scoring on the way to Olympic gold last year.
"It's my first World Cup, I think there's nothing better than representing my country and now the moment has come to be happy, to have fun. We worked a lot to get here, now let's see… Our team is very well prepared."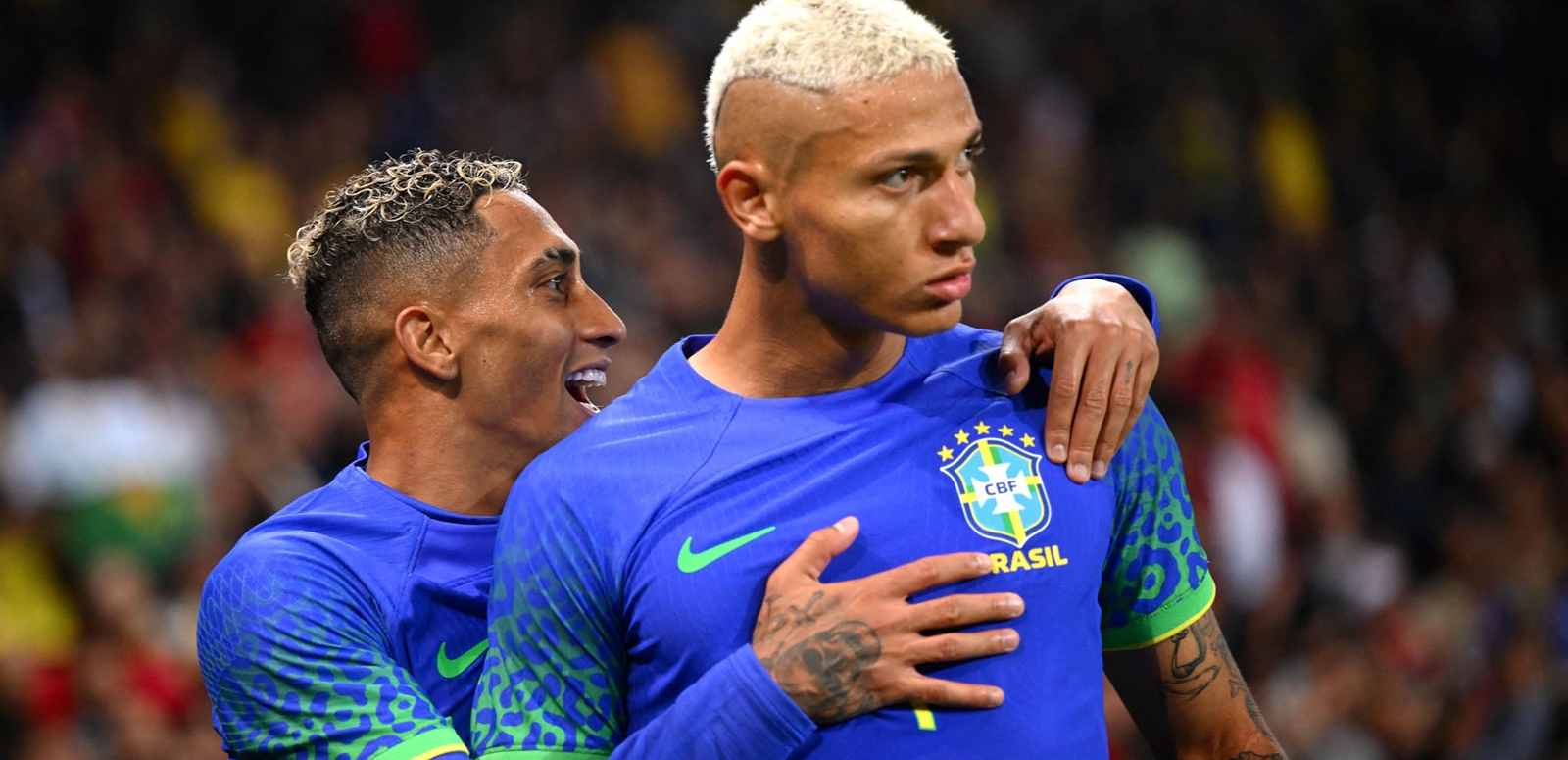 Matches against Switzerland and Cameroon are next up for Brazil after tonight's match in Lusail, with Richarlison underlining the importance of a positive start against a tough Serbia side.
"It's very important to get the three points right from the first match, because there's not a lot of time to rest," he said. "The first match is very important to get a good start, get the first position in the group, which is also very important, so I think that we have to start switched on, because there are three finals coming up for us in the group."