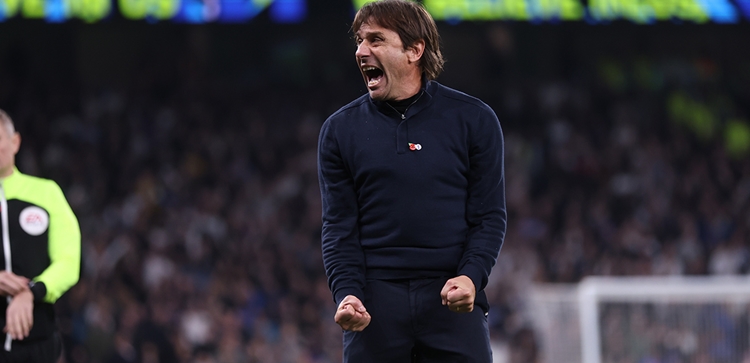 Antonio's verdict on Leeds: "My players don't give up, never"
@SpursOfficial
Sat 12 November 2022, 19:00|
Tottenham Hotspur
Delighted at another comeback win, and such a vital one, Antonio Conte picked the positives and negatives from our thrilling 4-3 victory against Leeds United in the Premier League on Saturday.
This was the 13th and final match of a gruelling 43-day stint since 1 October and the three points lifted us back up to third place on the final whistle.
But we had to do it the hard way. Trailing three times, goals from Harry Kane (1-1, 24 minutes), Ben Davies (2-2, 50 minutes) and Rodrigo Bentancur (3-3, 80 minutes) brought us level before Rodrigo's second goal, our fourth, won it on 82 minutes, lifting the roof off Tottenham Hotspur Stadium.
Antonio on... the positives
"I understand this type of game is really attractive for the fans, for the people who watch on TV, it's exciting. For us, the protagonists, the players, you are playing and, many times, you don't understand what happened. For the people on the bench, the coach, I think it's not easy. I see in this situation on one side, positive things, because many times we showed great character, in many games, we've come back. For this reason, it means my players don't give up, never, never. They know very well we have to fight until the end. Then we'll see what happens. I understood they learned this concept very well."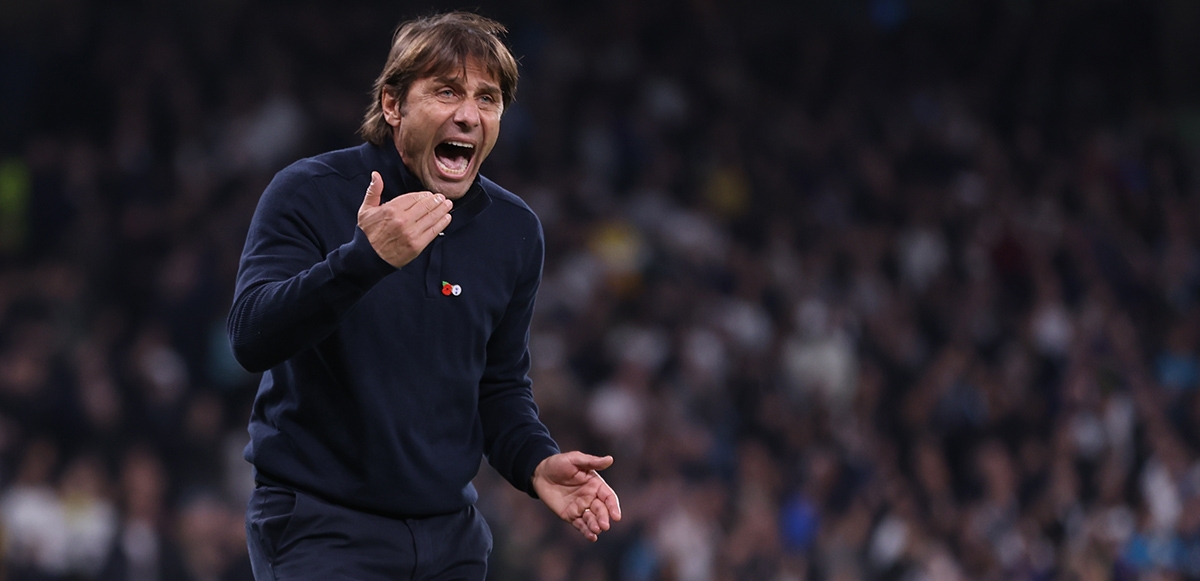 Antonio on... the negatives
"On the other side, the negative aspect, conceding three goals is too much. For this reason, we have to start again, to work, to find the space to work on the tactical aspect, because to concede three goals is never a good thing."
Antonio on... the final hurdle
"It was a big, big effort. It was the last game… to play 13 games in a row in 43 days was really, really tough. We lost a lot of energy, not just physical energy, but also mental energy. The players, myself, my staff, preparing for games every two or three days, no training session to try to improve the tactical aspect, and don't forget also what happened in these 43 days and the emotional aspect was really tough with (the sad passing of) Gian Piero. This situation affected us a lot, many players, my staff. For this reason, to be qualified first in our group in the Champions League and to stay in a good position in the table, after this part of the season, it means, first of all, we made a big, big effort and secondly, we're working very well, me, the staff and especially the players are showing to be really professional to face this period."
Antonio on... celebrating tonight
"I'm really happy because to finish with a win, and, I repeat, qualification first in our group in the Champions League, to stay in the top four in the Premier League, that is very difficult… I'm very happy I can celebrate with my wife, with my daughter, because this week my daughter celebrated 15 years old, we stay together, to spend a bit of time together. Family is important."
Antonio on SPURSPLAY