Harry Kane: "Now we have to keep up the good work"
@SpursOfficial
Mon 18 July 2022, 16:00|
Tottenham Hotspur
Harry Kane feels the players have laid fitness foundations for the start of the season in Korea - with the big kick-off now less than three weeks away.
The striker joined up with the squad for the flight out from Heathrow last Saturday having played international football until mid-June - alongside the likes of Hugo Lloris, Pierre-Emile Hojbjerg and Heung-Min Son, who met us in Seoul - and was straight into action with our first training session on the way from Incheon Airport to our hotel at Goyang Stadium.
The players had two sessions most days in the heat and humidity of Seoul and played their first two matches of pre-season in the Coupang Play Series against Team K League and Sevilla, a real rest in Suwon on Saturday.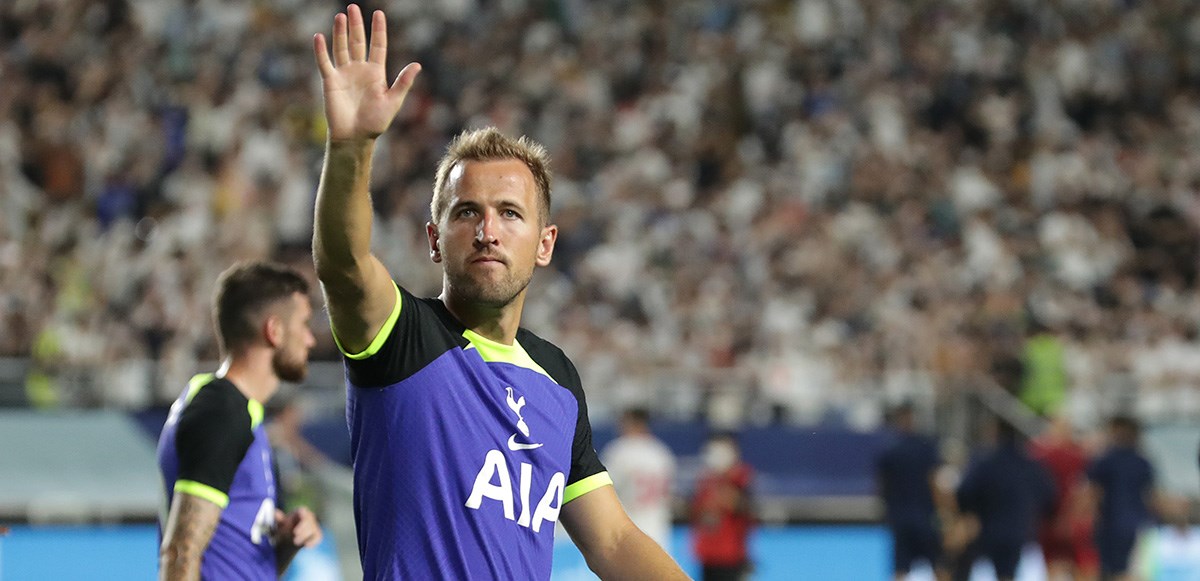 "That was a good game against really good opposition," reflected Harry, speaking to us after opening the scoring in the 1-1 draw against Sevilla, having scored twice in the 6-3 win against Team K League. "We fly home tomorrow and look to keep up the good work.
"It's been a really good tour for us. We've put in good training sessions and the boys feel fit, feel sharp. It's a big season ahead, a lot of preparation between now and then, and we have to keep it going.
"It's been tough, especially in the heat and humidity, but it's what we're here for, to work hard, to see the fans, to make sure we prepare well for the start of the season, because it's going to come around quickly."
Pre-season continues with matches against Rangers in Glasgow this Saturday (3pm) and AS Roma in Israel on Saturday week (30 July, 7.15pm) - both available exclusively live on SPURSPLAY. We then kick-off our 2022/23 campaign at home against Southampton in the Premier League on Saturday 6 August (3pm).
Harry and Sonny snapped straight back into form on tour - they scored two goals each in the win against Team K League in Seoul, and Sonny set up Harry against Sevilla in Suwon - much to the delight of the combined 110,000 fans in attendance.
"A big thanks to the fans and everyone who came out, we've really enjoyed ourselves," added Harry. "The support at both games, at training... the fans have been there, massive support and we really appreciate it. It's great to be able to come to Korea and give something back, so a big thanks to them, and we hope to come back another time."
Watch - Harry on SPURSPLAY