Antonio previews Team K League: "This will be a good test for us"
@SpursOfficial
Tue 12 July 2022, 10:15|
Tottenham Hotspur
Antonio Conte is planning for every player to take part as we kick-off pre-season with our opening match of the Coupang Play Series against Team K League in Korea on Wednesday.
Team K League represent the top flight of Korean's national league - K League 1, regarded as the best in Asia - with two players from each of the 12 teams making up their 24-man squad.
Seoul's World Cup Stadium - home for South Korea in the 2002 World Cup, where they reached the semi-finals on home soil, only to lose narrowly to Germany - hosts the match kicking-off at 12noon in the UK, 8pm locally.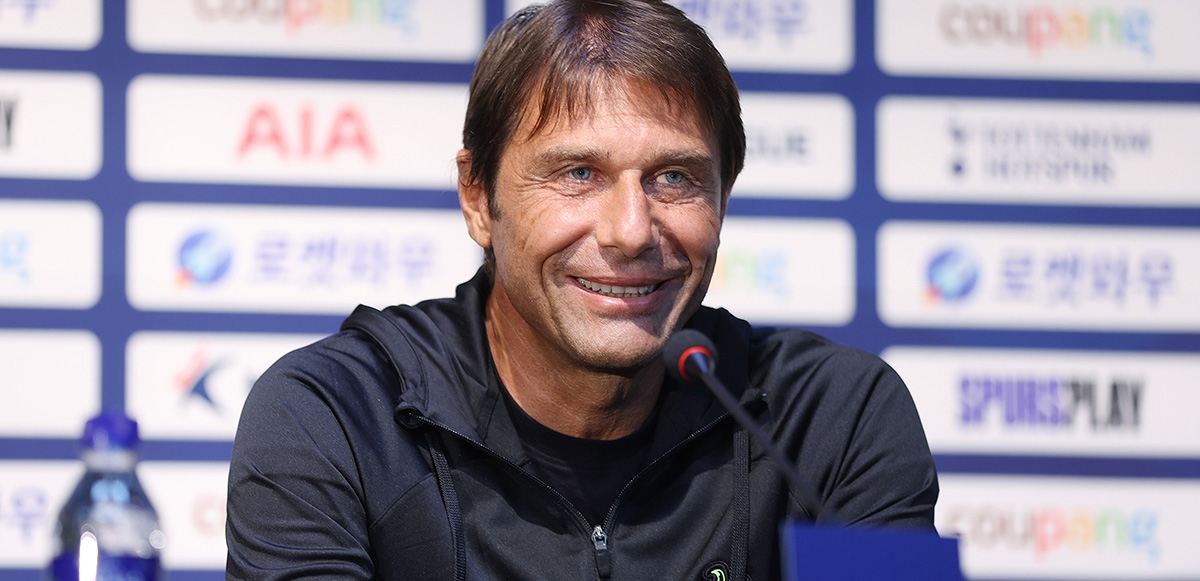 Speaking at a pre-match press conference at the stadium at 4pm local time (8am UK), Antonio said: "We know very well this game will be a good test for us. We are working a lot to improve our idea of football, the tactical and physical aspects, and I hope to see in the game what we've been trying in these last few days with the team.
"My target is to give all the players at least 45 minutes, because we are working very well and the players deserve in this moment to play at least one half."
Also speaking at the press conference, Heung-Min Son wants to start 2022/23 where he left off last season - with two goals in a 5-0 win at Norwich on 22 May that not just cliched fourth place in the Premier League and a return to the UEFA Champions League, but also a share of the Golden Boot with Mo Salah.
Sonny said: "The team has been practising and training very well. We ended last season with a good win, we want to start with good win, team spirit is very good, and we expect to have a good game tomorrow."