'We need to keep trying' – Lucas after Chelsea loss
@SpursOfficial
Thu 13 January 2022, 12:56|
Tottenham Hotspur
Lucas Moura's unbreakable spirit shone through in the face of defeat to Chelsea in the Carabao Cup on Wednesday night.
Already facing an uphill task having lost 2-0 at Stamford Bridge in the first leg of the semi-final tie last week, the players put in a huge effort in front of our fans at Tottenham Hotspur Stadium, but there was to be no turnaround as Antonio Rudiger's first-half goal sealed a 3-0 aggregate win for the visitors.
A lively influence as ever, Lucas was naturally disappointed to see us fall at one of the last hurdles in the competition once again – we've now reached at least the semi-finals of the Carabao Cup in three of the last four seasons – but insisted that the only way to move forward is to keep trying to improve.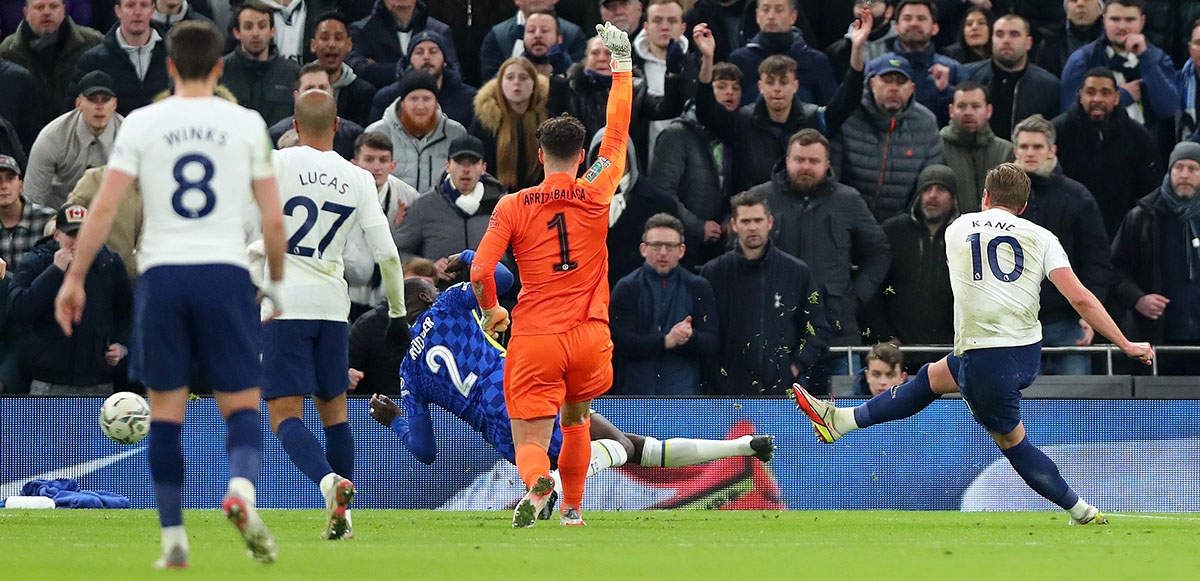 "It was a hard game, but we knew it was going to be," he said. "We played against a good team, they're very strong, but I think we can get some positive points from this second game, especially in the second half.
"We tried our best and we fought until the end, although we know that we need to improve in some aspects.
"But I think the spirit was good and that's the way we need to be – we need to keep trying, keep working hard. Everyone knows that we can improve, technically and in the last pass, and that's what we will try to do."