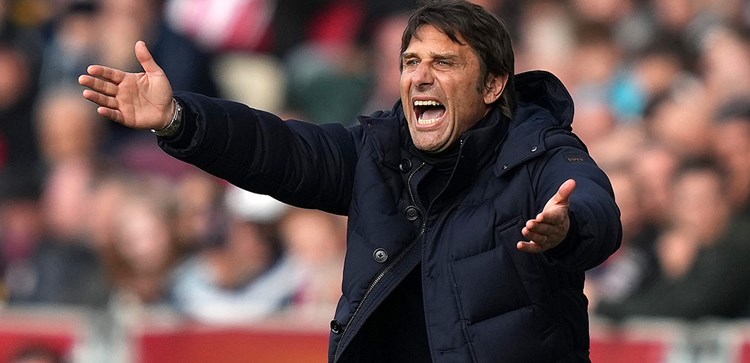 Antonio's verdict on our draw at Brentford
@SpursOfficial
Sat 23 April 2022, 20:45|
Tottenham Hotspur
There were plusses and minuses for Antonio Conte to ponder after our hard-fought goalless draw at Brentford on Saturday evening.
The plusses were without question keeping a clean sheet, at times under intense pressure both from Christian Eriksen's set piece delivery and the ability of Mads Bech Sorensen to throw a ball into the penalty area from just about anywhere in our half. Brentford hit the woodwork twice, the second late on in the second half, and Harry Kane was forced to head off his own line from Pontus Jansson's header.
On the other side, we struggled to carve open the home side on too many occasions, the closest we came were efforts in the second half - Rodrigo Bentancur's header over from Heung-Min Son's corner, Bentancur, Sonny and Harry all having shots blocked and then, in the final seconds, Harry's acrobatic scissor-kick that angled inches wide.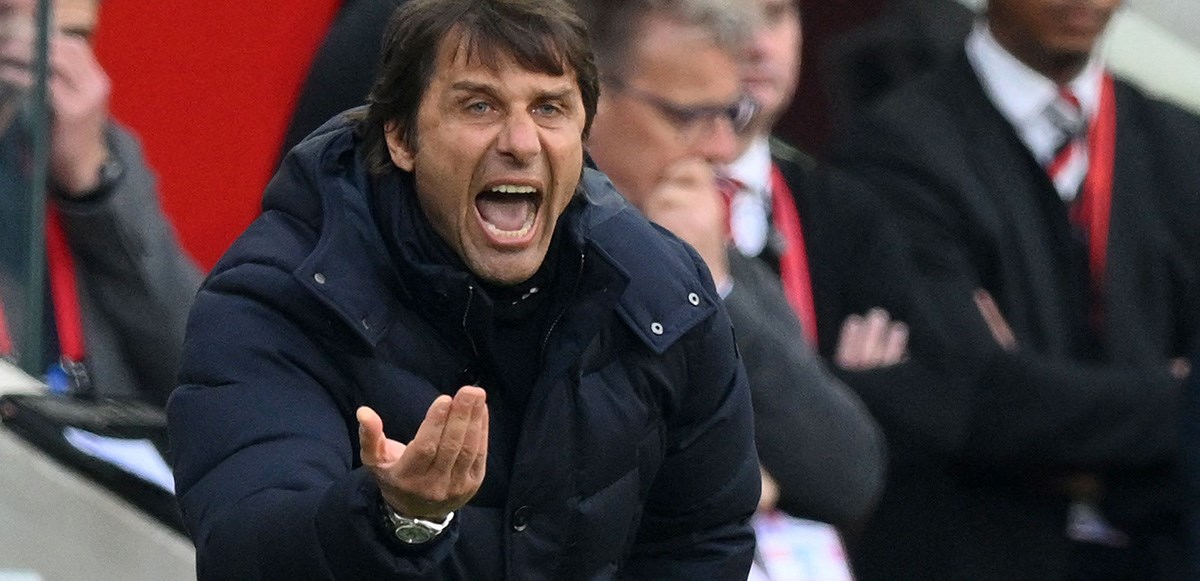 Speaking to Spurs TV after our first visit to Brentford's Community Stadium, Antonio told us: "My expectation was a difficult game because Brentford are a physical team, very dangerous on set pieces, corners, throw ins, every situation they try to put the ball into the box and they have strong players, physically, who are very good.
"We wanted to get the three points, we wanted to win, but at the same time, I think it's fair that today the draw is right. I repeat, if you remember after the last game, I said this team has to learn that a game where you are not able to win, you have not to lose. This was another game where we had to pay great attention."
Antonio gave his thoughts on why we've struggled to create clear-cut chances against Brighton and now Brentford in our last two matches.
"We are struggling because we are finding teams who when we are in possession, we find 10 players defending in their half of the pitch," he said. "I watched their game at Chelsea ( a 4-1 win). They were very deep with 10 players and scored four goals on the counter-attack with the two strikers ready to attack the space. When that situation happens, you have to pay great attention.
"At the same time, we have to try to improve, because Manchester City finds this type of situation in every game. Then, they have to find the solutions, because they find teams defending very deep. We have to try to improve, because defensively we were good, offensively I think we can do much better.
"Now we have to continue to work, play these last five games and see at the end of the season the position we are able to reach."
Antonio on Spurs TV