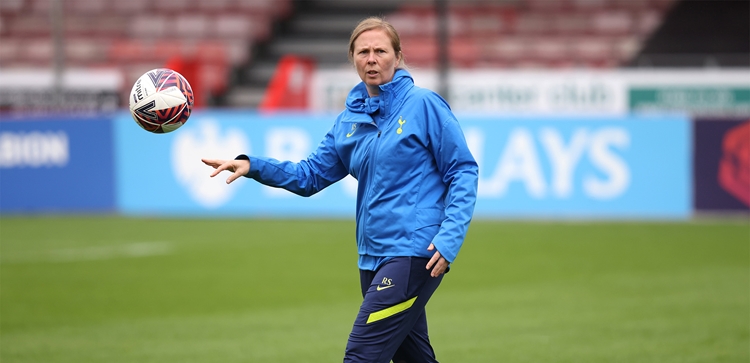 Rehanne previews Charlton
@SpursOfficial
Wed 13 October 2021, 09:00|
Tottenham Hotspur
Spurs Women begin their 2021/22 Continental Cup campaign on Wednesday (13 October) against Charlton at the Hive, 7.30pm kick-off. We caught up with Head Coach Rehanne Skinner to get her pre-match thoughts…
What is the mood like in camp after the result on Sunday?
"I've been really pleased with the reaction from the team. The players are in a positive space and have moved on. The players have all watched the game back and are the first to admit and accept that they weren't at their best on Sunday. They acknowledge they are so much better on the ball than they showed themselves to be and are hungry to put things right on Wednesday.
"Charlton are a different test, and the team are under no illusions that although they are in the league below, they will be looking to cause an upset. Ultimately though, our focus is on ourselves. We know we are capable of a better performance than Sunday and it's now up to us to improve and execute the game plan to the best of our ability."
Charlton are managed by former Spurs Women Head Coach, Karen Hills. What did Rehanne make of the impact she had on the Club?  
"It's important to recognise the history of where a Club has come from and the people who have been involved in that over the course of time. Karen was a big part of that evolution here at Tottenham Hotspur and played an important role in developing the team to this point. It will be a great opportunity for us to welcome her back to the Club and I have no doubt it will be a great game for the fans to enjoy."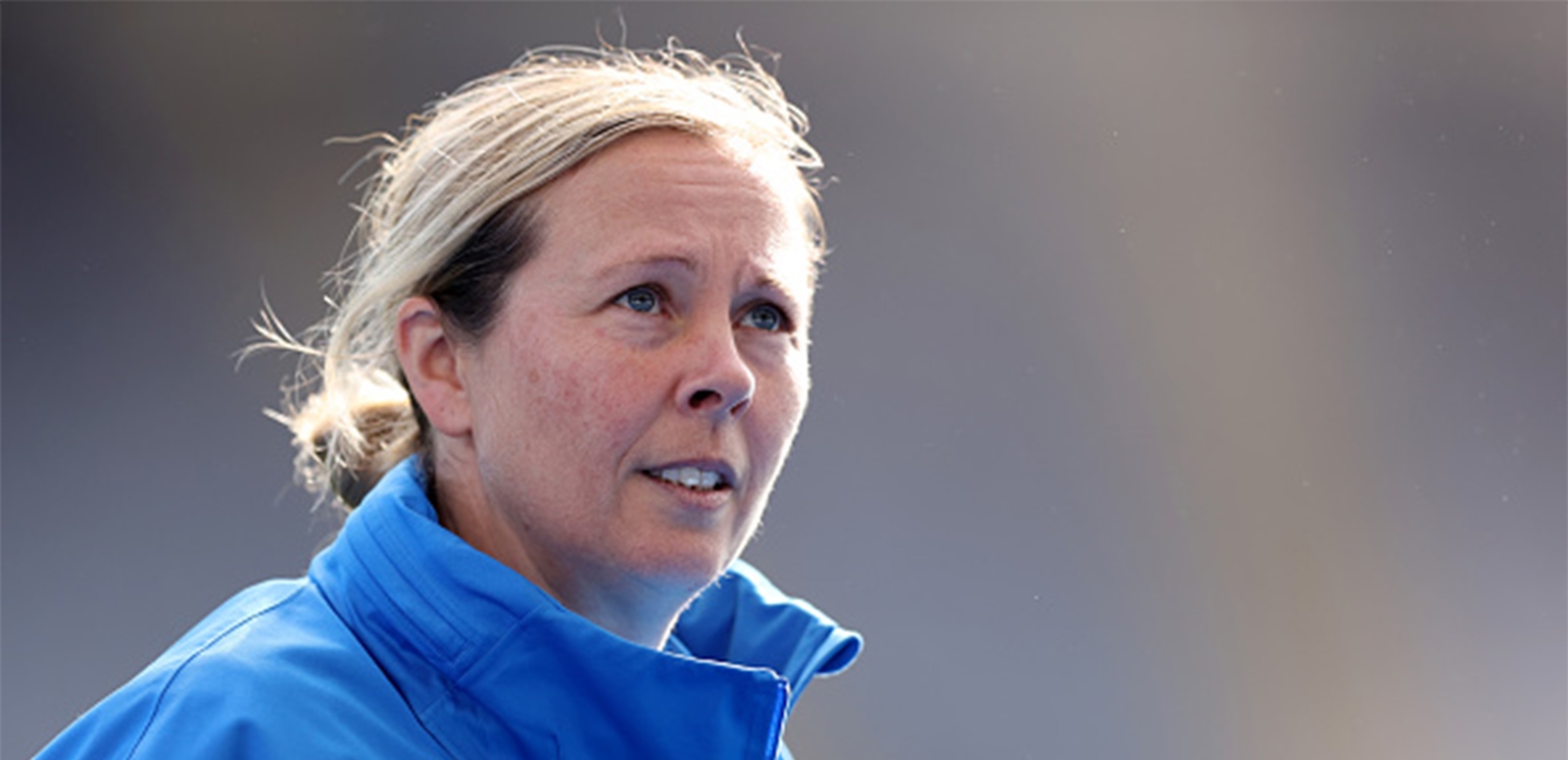 What type of game is Rehanne expecting from the Addicks?
"The game will present us with a new and different challenge which we're looking forward to. They have had a positive start in the league and played Brighton in the FA Cup recently where they made it difficult for Brighton to break them down.
"You can expect that they will give it absolutely everything they have got. Playing a team in the league above is essentially like a Cup final for anybody and we need to make sure that we are ready to deal with the challenges that we will face. It will be a physical game – no doubt – and we will need to stick to our tasks diligently to get the result we want to out of the game.
"Charlton have recruited well in the summer and brought in new players, some of whom I know from their time here at Spurs, it will be good to see them again."
The team have been more consistent in their performances so far this season, what does our Head Coach put that down to?
"It's so important over the course of the season that the squad is in a fantastic position to perform week-in, week-out, and we have said from the start that it's going to take the full squad to enable us to be more consistent moving forward. We want to ensure each player is in a position to be as effective as possible for now and the rest of the season. Every player is as valuable as the other and it doesn't matter whether they start or finish the game – everyone has a role to play to help us grow and develop as a team. We are more than just the eleven players out on the pitch."
After Charlton on Wednesday, the league pauses for another international break. We return to WSL action against Manchester United on Sunday 7 November. How important is building momentum going into the break?
"We want to go into the international break with a positive feeling from a good performance and the momentum on our side. Then once we get everybody back together - after the players have hopefully had fantastic trips away and done well with their respective countries – they are all ready and raring to go again for our next league game against Manchester United on Sunday 7 November."