Nuno previews United
@SpursOfficial
Fri 29 October 2021, 17:55|
Tottenham Hotspur
Balance is key for Nuno Espirito Santo as we face Manchester United in the Premier League at Tottenham Hotspur Stadium on Saturday (5.30pm).
United have a wealth of talent in attacking areas - Ronaldo, Rashford, Greenwood, Martial, Sancho, Bruno, Lingard - that we have to keep a close eye on defensively, but, at the same time, we want to go out and win the game at home.
So, it was put to Nuno - just how do you do both? How do you get it right tactically? "It's about the right balance - what we have to be on defence, on attack, how we organise, how we press, those details are very important for this game," he replied.
"We look at United realising that they have very talented players, a very good team of footballers, but let's focus on ourselves.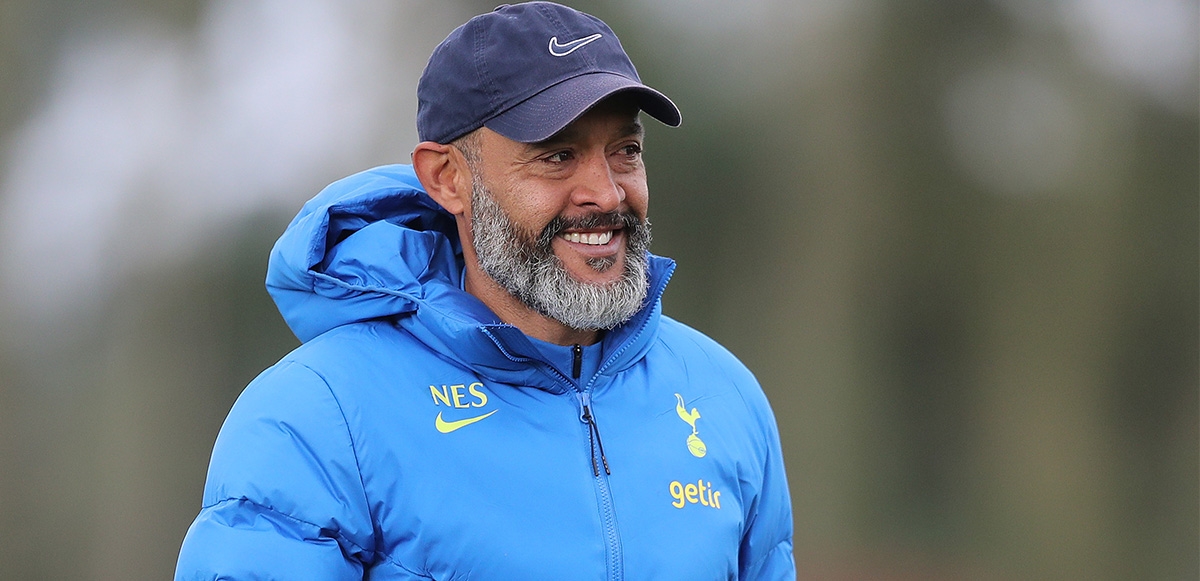 "We are in a moment where we should be building on the good things, rectify as quickly as possible the small mistakes that are punishing us, set pieces, and we have to put it together because that will be a challenge again on that aspect of the game.
"We need to be more aggressive in our attack, in our set pieces on offence, we have to score from a set piece, and we are looking and trying combinations. These are the things that we have to do."
A lot of the focus has been, and will continue to be, on United in the build up to Saturday, following their 5-0 loss at home to Liverpool last weekend, and a 4-2 defeat at Leicester City the week before.
Nuno countered: "What happened before isn't a reflection on the next game. Manchester United are a fantastic football team, very good players, this is what we expect, not because of a situation that happened before. We are going to face a very good team. We have to ignore the noise (around United), especially at home, with our fans behind us. We need them."
Nuno on Spurs TV