NS Mura v Spurs - ticket news and important travel information - updated
@SpursOfficial
Thu 11 November 2021, 11:45|
Tottenham Hotspur
Here is the updated ticket news and important travel information for our UEFA Europa Conference League group match away to NS Mura in Slovenia on Thursday 25 November.
A reminder that this fixture will be played at the Stadion Ljudski vrt in Maribor, and we kick-off at 5.45pm UK (6.45pm local time).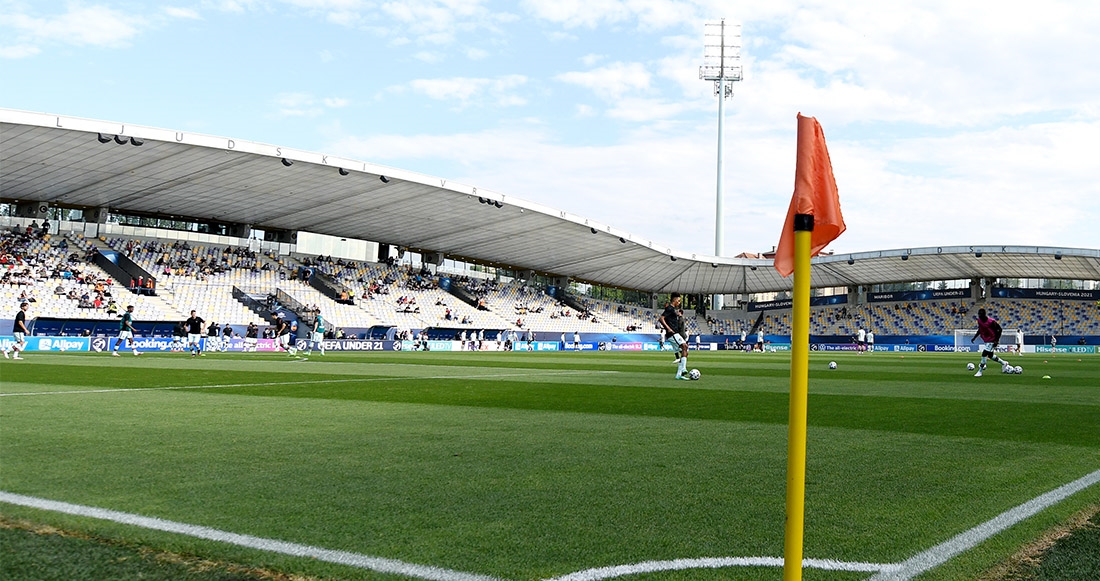 NS Mura v Spurs
Europa Conference League
Stadion Ljudski vrt, Maribor
Thursday 25 November
Kick-off: 5:45pm UK (6.45pm local)

Allocation: 227

Price: £25.50
New COVID-19 measures in Slovenia
Following the introduction of new COVID-19 measures in Slovenia (further details of which are below), the match is now expected to take place with a reduced capacity of 50%. As a result, the Club's allocation has been reduced to 227 tickets, which have been allocated on the basis of Ticketing Points.
At present, successful applicants are advised that tickets will need to be collected, on production of photo ID, from the Stadion Ljudski vrt on the evening of the match.
Tickets are priced at £25.50
Ticketing Points: 5. These will only be issued to those who collect their ticket on the evening of the match.
Season Ticket Holders with 318 or more Ticketing Points who applied by the deadline have been successful and will be issued a ticket.
All applicants will receive an email shortly informing them as to whether or not they were successful/unsuccessful in obtaining a ticket for this fixture.
Payment will be taken on Monday 15 November.
Travelling to Slovenia
Proof of vaccination status and negative test result
UK nationals can enter Slovenia providing they are fully vaccinated against COVID-19 or can provide proof of the following:
- Negative PCR test result not older than 72 hours
- Negative Rapid Antigen Test result not older than 48 hours (please note this will not include an NHS Lateral Flow Test)
- Positive PCR test that is older than 10 days but not older than six months, confirming the traveller has had COVID-19 and not more than six months have passed since the first symptoms
Demonstrating COVID-19 status
Slovenia will accept a paper or digital copy of the NHS COVID Pass for proof of COVID-19 recovery or vaccination when entering the country. The NHS COVID Pass will also be accepted when using public venues or services. Supporters travelling with a printed PDF proof of vaccination status must have generated their QR Code certificate for travel, rather than domestic use, from 1 November to ensure it can be scanned successfully.
An NHS appointment card from a vaccination centre should NOT be used to demonstrate vaccination status.
Digital Passenger Locator Form
Anyone entering Slovenia via an airport or ferry terminal will be required to complete a Digital Passenger Locator Form 24 hours before arrival in Slovenia. On completion of the form, passengers will receive a QR code which must be shown to Border Police on entry.
The Digital Passenger Locator Form can be found here.
Supporters entering Slovenia by land are not required to complete the form.
Supporters are strongly advised to have printed copies of their NHS COVID Pass and Digital Passenger Locator Form to save time at the border and to allow for increased time for checks to take place.
During your stay
New COVID-19 measures took effect in Slovenia on 8 November. Full details on the measures can be found here and supporters should be aware of the following:
- Surgical or FFP2 type masks are mandatory in all enclosed public spaces, on public transport, in open places and outside where a distance of 1.5 metres cannot be maintained. Fabric masks are no longer permitted
- All visitors to public venues and services such as shops, restaurants, bars and public transport are required to be fully vaccinated, have a negative COVID-19 test result or have evidence of recovery from COVID-19 in the last 180 days. Evidence that supporters meet one of these requirements, alongside valid photographic identification will be requested before accessing a service. Negative PCR test results are valid for 72 hours from the time the test was taken and negative rapid antigen test results are valid for 48 hours from the time the test was taken. Supporters requiring either test while in Maribor can find information here
- Public sports events, including NS Mura v Tottenham Hotspur, are only allowed where fixed seating is provided and where every other seat can be left vacant. The use of surgical or FFP2 face masks is mandatory and all participants must show proof of their COVID status and valid ID, as per other public venues
- Restaurants and bars can only open between 5am and 10pm and can only provide table service indoors and outdoors
- Nightclubs, bars and restaurants offering entertainment such as music or dance are not allowed to open
- All other public events, public gatherings and celebrations are temporarily prohibited and are only allowed for groups of people who are immediate family members or share the same household
Supporters are strongly advised to have valid travel insurance for their stay in Slovenia.
Returning to the UK
Vaccinated individuals
Fully vaccinated individuals must arrange for a COVID-19 test to be taken on or before the second day of arrival in England. This can be a PCR or rapid lateral flow test and must be booked in time for the test to be delivered to you in the UK.
Guidance on booking a suitable test can be found here.
Supporters must also complete a Passenger Locator Form in the 48 hours prior to arriving in England. The form requires a code generated upon booking your return COVID-19 test.
Fully vaccinated individuals do not need to self-isolate on arrival in the UK.
Some airlines may require confirmation of necessary documents such as proof of COVID-19 status and Passenger Locator Forms before issuing boarding passes. Supporters are advised to allow extra time at the airport to account for increased processing time and to have printed copies of documents to reduce time spent at the border.
Visas and passports
Supporters travelling to Slovenia for this match and returning within 90 days will not require a visa.
Supporters are reminded to check their passport is less than ten years old and is valid for at least six months before travelling.
Supporters can check whether their passport is valid for travel here.