Interview - Ryan Mason on his new first team role and history with Antonio Conte
@SpursOfficial
Mon 15 November 2021, 20:34|
Tottenham Hotspur
Ryan Mason's footballing journey has already seen him cross paths with Antonio Conte on more than one occasion – now he's relishing the chance to be part of the first team management set-up under our new Head Coach.
Having led the team as Interim Head Coach for the final seven games of last season and lent his experience to the next generation of players coming through as our Academy's Head of Player Development either side of that assignment, our popular former midfielder joined Antonio's staff as First Team Coach in the days following the latter's appointment at the start of this month.
Just eight years old when he first walked through the doors at the club, 'Mase' has seen it all, progressing through our Academy system to make 70 first team appearances for us, including captaining the team and starting in a Wembley cup final, before his playing career was cruelly cut short following a serious head injury sustained while playing for Hull City in 2017.
That incident occurred against Antonio's Chelsea side at Stamford Bridge, less than two years after he won his one and only senior England cap away to Italy when our new boss was in charge of the Azzurri. How fitting, then, that the pair should find themselves working together now at Spurs.
Ryan sat down with us to talk about his new role and how he's looking forward to working with and learning from one of the best managers around...
How do you feel about your appointment as First Team Coach?
Ryan: "I'm delighted and very excited to join the team under the boss and also the staff that he's brought along. It's an exciting chapter for the football club, we'll be looking to work hard, improve and get some positive results in the short term, but also in the long term as well. I spoke to the boss on the Tuesday after the first training session, we spoke a bit about joining the team and becoming part of the coaching staff and it's something I'm really excited about. He's one of the best managers in the world – his record speaks for itself. It's a massive opportunity for me, and a massive opportunity for the football club to have the boss here coaching and helping the team."
Tell us in your own words about how your career path intertwines with that of Antonio...
Ryan: "It's pretty strange to be honest. When I had my injury, it was against his team at Stamford Bridge. He came to the hospital afterwards to see me and my family. I don't really recall that to be honest because of the nature of my injury, but there's a photo where he's with me at my bedside and I think that shows what type of man he is – a very, very classy individual. Then my only England cap was against his Italian team out in Italy in 2015, so there's that history there and hopefully we can come together and create some positive history for Tottenham now."
Did you see yourself becoming a coach when you had to retire from playing in 2018?
Ryan: "Initially, probably not. I always thought I would eventually but dealing with the shock of having to retire and the nature of how it happened, it probably took me a bit of time. I enjoyed a lot of time with my partner, we had children, I saw my children grow up in their early years, played a lot of golf but then – I said it a couple of years ago – once the coaching bug gets you, you can't get away from it. It's my passion now, it's been my passion for the last three or four years, obviously to develop myself but most importantly to help players and make an impact on people's careers and lives as well."
What did you take from your experience as our Interim Head Coach last season that can help you in this new role?
Ryan: "I took an incredible amount of confidence and belief. I always had that anyway but until you live it, until you walk in those shoes, you're probably not quite sure. I'm confident I can help and have an input. It was a great experience of course but that's in the past now. My role changed at the start of this season, I was back with the Academy and my focus was fully on that, but now obviously I've returned to the senior set-up as a First Team Coach with the new members of staff so of course I'll adapt, because I want to help. I want to help people and help the team get better, so hopefully I can have an input and help the boss and the group get results."
You were tasked with leading a couple of training sessions prior to the Vitesse match. How did you find that?
Ryan: "I felt comfortable. At the back end of last season I had that responsibility anyway and over the last few years as a coach, I've coached many training sessions on the football pitch, so that's my new environment where I feel comfortable. As a player, you feel comfortable playing and as a coach, being on the pitches, you feel comfortable, so yes, it felt completely natural. Luckily I've built up relationships and friendships with people within the group as well, so that obviously helped too."
How much has your time as a coach and latterly Head of Player Development in the Academy helped to prepare you for this opportunity?
Ryan: "First of all, I'm still passionate about the Academy and I always will be. As someone who came through the Academy and made an impact in the first team, I think naturally I will always look at the youth system with respect. I've spoken with the Under-18s and the Under-23s, I'm going to speak with the Under-16s and the younger boys as well, just to let them know that I'm still there for them and I will still help them in their careers and on their journeys where I can. Of course, now I'm involved in the first team set-up, the most important thing is getting results at the weekend and creating an environment and a mentality where we want to work hard, compete together and win football matches."
How much do you think your in-depth knowledge of the club can be a factor in what we're looking to achieve going forward?
Ryan: "I hope it can help, maybe initially by connecting people and building relationships. I've been here a long time, I know everyone and people know me which probably makes people feel a little bit more comfortable in that sense, but the boss and the coaching staff that he's brought along are top, top people, really professional and hard-working and I'm sure even if I wasn't here, it would be no different. That winning mentality is contagious – you get sucked into it, you live and breathe in the same way. The boss is an ex-player who's won everything, he's had a successful career as a player, won many trophies and also in recent years he's won trophies as a manager as well, so that winning mentality that he has and that way that he wants to compete every day, of course I can get on board with that and hopefully that will help everyone to make it a successful time for the football club."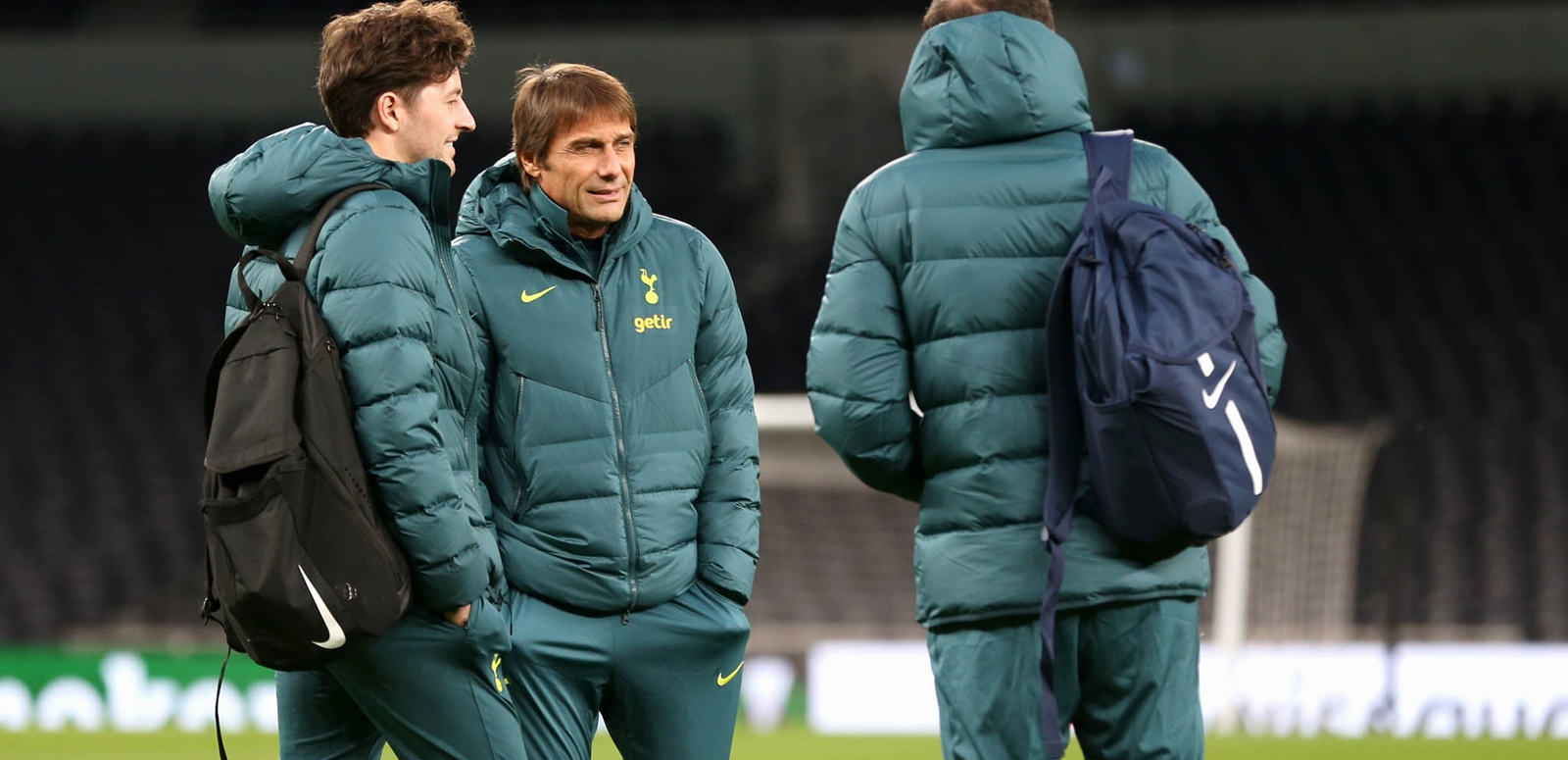 What he said – Antonio Conte on Ryan Mason
"I don't know why, with Ryan and me, it was a strange situation. When we played the game (for Chelsea) against Hull City and he finished his career, I remember well that I went to the hospital to find him and his family, because it was a serious injury.

"Ryan had one call with the national team when they played against Italy. Then to arrive at Tottenham and find him… he's a really good guy and this could be a good experience for him to sit together, to help me, my staff, to introduce in this club. Then, I followed him in the last season when he was the coach for two months. For sure, he's a good guy and I like to have him in my staff."