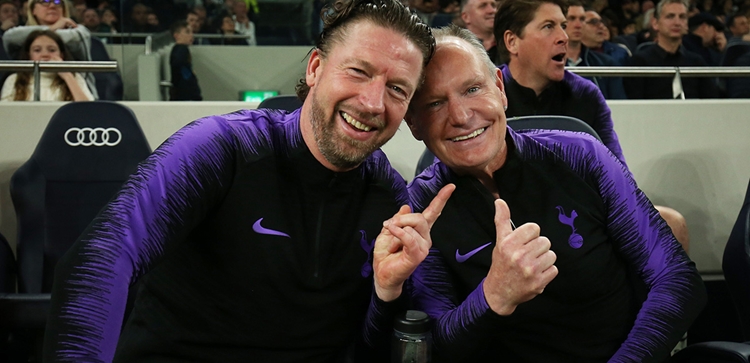 Legends on Euro 2020 - Steffen Freund
@SpursOfficial
Wed 09 June 2021, 16:20|
Tottenham Hotspur
The second of our previews ahead of the European Championships, starting Friday, is with a winner of the tournament - popular former German midfielder, Steffen Freund.
Steffen broke England hearts 25 years ago when he was part of the German team that beat the Three Lions on penalties in the semi-final of Euro 96 at Wembley. He was injured for the final as Germany beat the Czech Republic to lift the trophy.
A year later, Steffen won the Champions League with Borussia Dortmund and he then joined us in January, 1999. League Cup winner that year, it's likely he would have played in another final in 2002, but picked up a serious knee injury in the semi-final win against Chelsea in January, 2002. He recovered but departed at the end of the 2002/03 campaign, with 131 appearances under his belt. Later Germany Under-16 and Under-17 coach, Steffen was part of our coaching team between 2012-14 before returning home and successfully turning to television work. He'll be at the tournament as a Technical Observer for UEFA.
The tournament
Steffen: "For me, the favourites are France and England, then Belgium, Italy, Spain. It's very open. France have an outstanding squad and can handle injuries. England, I believe, are getting closer. Can you imagine England in another semi-final at Wembley? This time, they can go all the way. Then you talk about Belgium, Portugal, the holders, Italy, Spain, Netherlands… it will be such an exciting tournament because so many good teams are involved, with so many good players with individual class who can change a game. I'm looking forward to the knockout stage, 24 teams down to 16, in or out, do or die, fantastic! For me, France are the top favourites, then England."
Germany
Steffen: "Germany are not one of the favourites, and that's different to the past. We've changed the coach, lost to North Macedonia in a World Cup qualifier (2-1 in March), so we're not at the highest level at the moment. We have the hardest group, to play against the world champions France, and European champions Portugal in the same group is difficult. The good news is that we have 24 teams in the tournament, so if we beat Hungary and then lose against France and Portugal, we could still make the knockout phase. Earlier this week, I was a pundit for Germany against Latvia, they played well (won 7-1) and in the first half against Denmark (drew 1-1) before that. It looks better with Mats Hummels and Thomas Muller. I think we have a good chance to go from the group into the next round, and then anything is possible."