Rehanne Skinner: "West Ham wasn't our best... we wanted to rectify that"
@SpursOfficial
Mon 13 December 2021, 11:45|
Tottenham Hotspur
The determination to get back on track was palpable as Spurs Women toppled Aston Villa 2-1 in the Barclays FA Women's Super League on Sunday.
Rehanne Skinner and her team had been left stewing on defeat at West Ham last time out on 21 November. The latest international break prevented any immediate chance to put that right and after members of the squad had flown back from the likes of Australia and South Korea, almost three weeks on, all roads led to Walsall's Banks's Stadium.
After a bright start, they were then hit by a goal somewhat against the run of play as Villa took the lead through skipper Remi Allen on 19 minutes. Undaunted, Kyah Simon scored her first goal for the Club from the penalty spot after Ria Percival was upended on the half-hour and the turnaround was completed when Rachel Williams drilled home after fine work from Jess Naz on 68 minutes.
The win moved us back up to third in the table, the perfect start to a busy week taking in our latest Conti Cup group match away to Coventry United on Wednesday (7.45pm) and Everton back in the WSL at the Hive on Sunday (2pm) ahead of another break, this time for Christmas and New Year. After Everton, the next scheduled match is a huge at Chelsea on 9 January.
Speaking after the win, Head Coach Rehanne told us: "The West Ham game wasn't our best performance and we wanted to rectify that, so we've been working hard during the international window, finally getting the squad back together at the end of last week.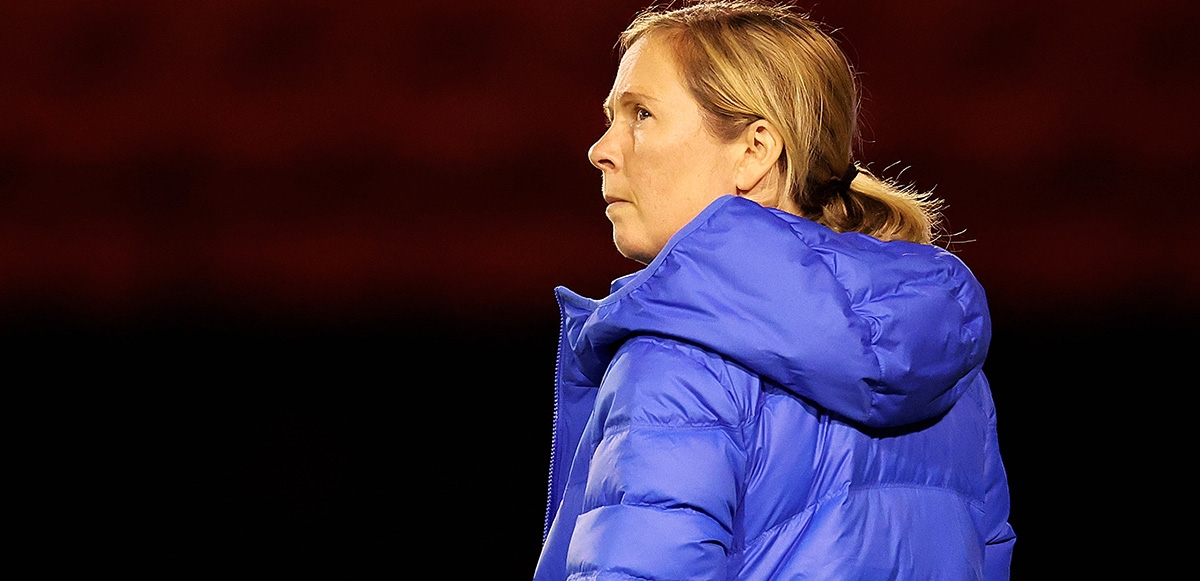 "There has been a clear focus on everything we needed to do coming into this game. There were a couple of spells where we weren't at our best, but that's football, that's the game. We dominated large spells of the game, dealt with the direct football quite well and came from behind to win, so there are loads of positives to take out of it.
"As the game went on, we tried to manage the momentum of it in our favour, it became quite transitional, as you'd expect when a team is trying to chase the game and at 1-1, you want to make sure you win. We've got some fantastic quality in the front line, there was always going to be an opportunity and we just had to make sure we took it."
As always, mentality, work ethic and defensive organisation were all there to see us home with only one serious scare after taking the lead, Molly Bartrip clearing Meaghan Sargeant's effort off the line with 10 minutes remaining.
Rehanne added: "It's non-negotiable that we want to be the hardest-working team, so in the last five minutes we're making sure we're getting back in shape and we're really diligent right to the end.
"You can't let your foot off the gas. Every team commands a great deal of respect. We were really diligent towards the end, the substitutes made an impact, I thought Angela Addison was fantastic when she came on, and that changed the game up for us.
"The fact we've that quality to come off the bench breathes a bit of fresh air into the team as well and causes a few more problems for the other team. All in all, it was a great battle that we've managed to come through.
"We've had three weeks off, and we all want to play games. The fact we've three games this week is a challenge, it's exciting. It's what we want to do. Coventry are next up and that's what we'll be focussing on."