Hugo wants successful end to twice-disrupted campaign
@SpursOfficial
Sat 06 June 2020, 12:25|
Tottenham Hotspur
The last time Hugo Lloris played a competitive match in the month of July, he won the World Cup.
Now, with the most unusual of his 15 seasons at the top level set to resume and extend into an unprecedented spell of Premier League action from mid-June into July, our 33-year-old French skipper feels refreshed and ready to reach our own top-four target.
"In two weeks we're going to start the league again and we must be ready, make sure that everything is on the green light to start and to catch up the points to be back in the Champions League again," said the goalkeeper.
"We just have to adapt to the situation. It's not easy but we are moving forward step by step and hopefully soon we will be back to a normal situation. We can see in football things are improving and we're trying to do everything to make the competition happen again."
The current standings show us in eighth place, seven points off the top four, with the Premier League on Friday confirming new dates for the first three of our nine remaining fixtures. Postponed in March following the outbreak of coronavirus, we restart with back-to-back home matches against Manchester United (Friday 19 June) and West Ham United (Tuesday 23 June), before travelling to Sheffield United (Thursday 2 July), with all matches taking place behind closed doors and under strict safety measures designed to protect everyone's health.
Around the same time as the announcement of the rearranged games, Hugo played in an in-house training match at our new stadium as our preparations for the campaign's resumption took another positive step forward.
Does the captain feel like momentum is starting to build? "Yes of course," he told Spurs TV. "There is a protocol going on and we can feel step by step, we've introduced the new sessions, we started at home by video sessions, then individual sessions at the training ground, then groups...
"We can feel safe in terms of our environment. The medical staff are doing everything to make our minds calm and confident and then the coaching staff, they've never stopped working for us. They provided us with the best that they could in a difficult situation but I think all the players reacted in a perfect way, we were always involved and now it's just a question of time."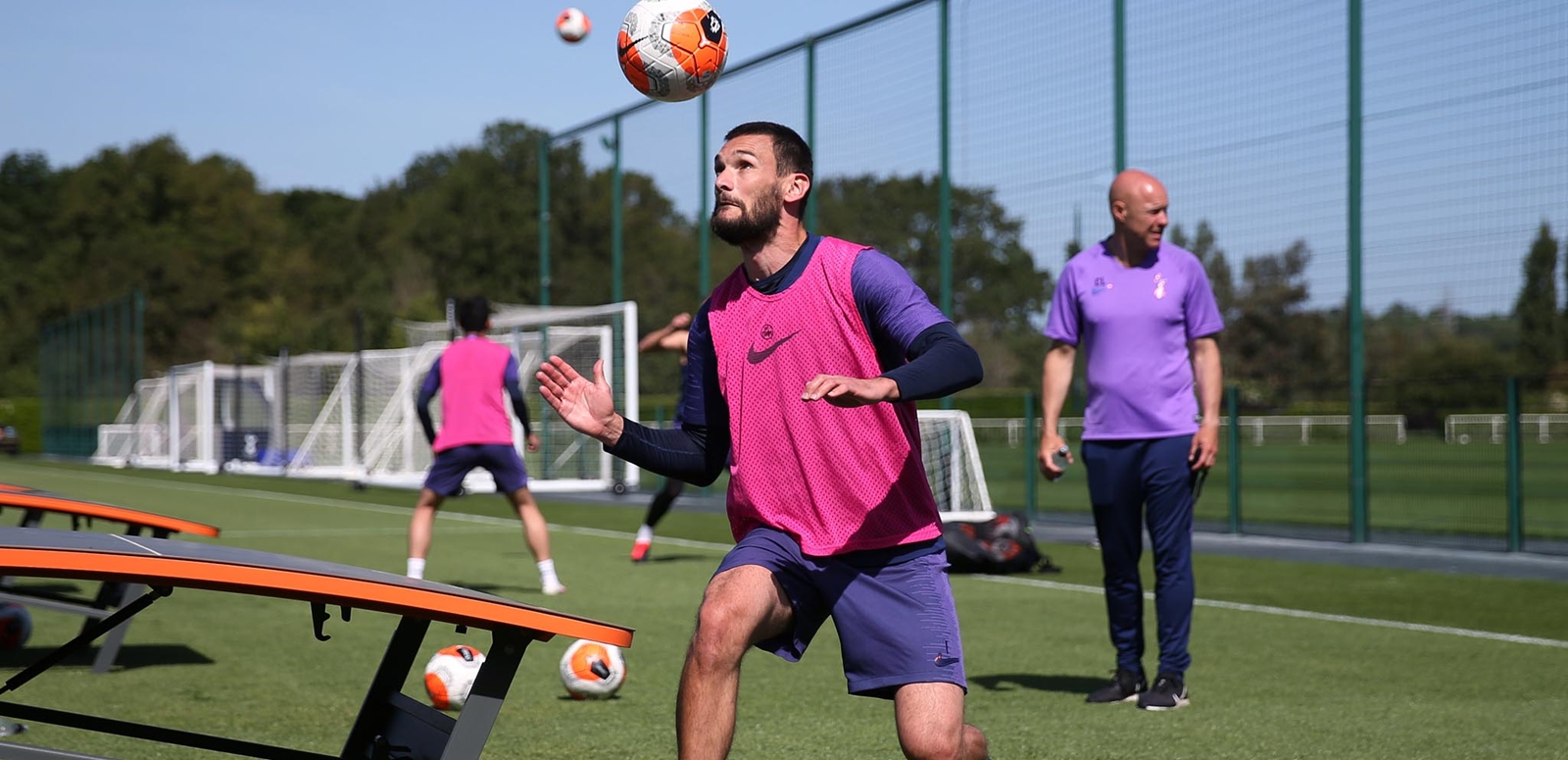 Hugo has certainly had time on his side this season. He's experienced plenty of ups and downs on both the domestic and international stages since making his debut for hometown club Nice in 2005 but, having spent three-and-a-half months on the sidelines with a dislocated elbow between October and January this term, he was back in action for only seven weeks before the outbreak of COVID-19 and subsequent lockdown meant another three-month spell away from the pitch.
It's been a period of disruption for the experienced campaigner, more so than for most of his team-mates, but one that he's managed to use purposefully to recharge his batteries after a relentless decade-and-a-half in senior football.
"I think it's been a strange season for every player, all around the world," he said. "In that type of situation you always try to learn from the positives. On my side I just used that time to regenerate. After 15 seasons at the highest level, you play every season and you never have time to think and to breathe a little bit. From one season to another, you just have enough time to recover to start a new one. That time was very important for me, to spend it with my family and then to rest my mind and body. Now, step by step I'm trying to build a good (level of) fitness to be back with the team and be ready for the final stage of the season."