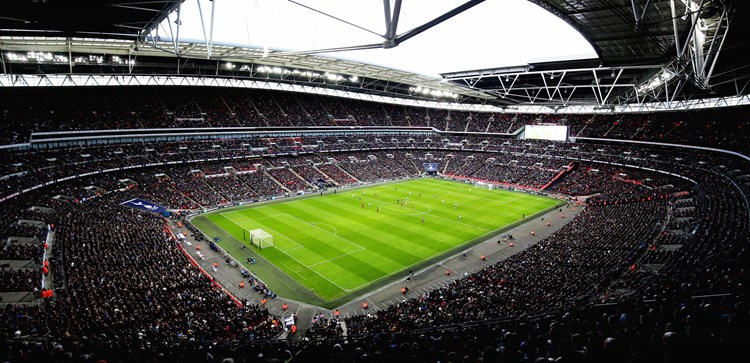 EFL Cup semi-final v Chelsea - fan reminder
@SpursOfficial
Tue 08 January 2019, 08:30|
Tottenham Hotspur
Everybody at the Club is looking forward to our Carabao Cup semi-final first leg at Wembley Stadium against Chelsea, a fixture that always promises to generate a passionate atmosphere.
We hope this evening's tie will be no different and so we should like to emphasise to fans the importance of arriving early to ensure you are in your seat ready to get behind the team well in advance of the match getting underway.
We recommend all fans arrive at a Wembley transport hub no later than 90 minutes before our 8pm kick-off - turnstiles will open 90 minutes beforehand with Premium areas open at 5.30pm.
Every supporter entering the stadium will be searched before entry and this will not be compromised in the event of queues building, even if the match has started - there will be no exceptions.
All fans are prohibited from bringing a bag into the stadium unless it adheres to the Wembley Stadium regulations, which can be found HERE...
The latter stages of any competition bring with it greater attention, particularly as this is a London derby, so we should like to remind all ticket holders coming to Wembley for this fixture that foul, abusive, homophobic or racist behaviour will not be tolerated and the police as well as both Tottenham Hotspur and Chelsea shall take action against anyone behaving in such a manner.
If you witness any form of anti-social, abusive or discriminatory behaviour, crime, vandalism, violence, the use of smoke bombs or pyrotechnics close to you, please send a text to 87474 along with your location (block/row/seat) and the location of the offence (block/row/seat).
Text 87474 with - FOUL (language & behaviour); RACISM (racist chanting & shouting); HPH (homophobic chanting); DRINK (drinking alcohol in view of the pitch); SMOKE (smoking in the stadium); STAND (standing up); PYRO (use of or intended use of any pyrotechnic or smoke bomb).
You do not have to put up with mindless supporters who are intent on ruining your experience with us, so use the system, report the individuals and let us take it from there. We will treat your correspondence in strictest confidence.
For our staff, it is better to monitor the problem as it is happening as we can view the area of concern on CCTV and deal with everything quickly.
The Texting Service has been used to good effect in enabling us to ban people for committing offences on matchdays in the past.
We hope that everyone attending on Tuesday enjoys the game and both sets of supporters focus their energies on getting behind their teams in a positive and respectful manner.