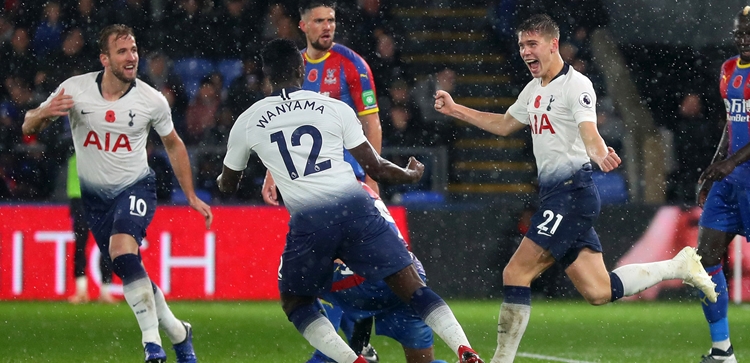 What a week for Juan!
Dele leads praise for Foyth
@SpursOfficial
Sun 11 November 2018, 11:49|
Tottenham Hotspur
Last weekend, Juan Foyth probably wanted the ground to swallow him up as his Premier League debut turned sour at Molineux. Seven days later and he was singing in the rain at Selhurst Park after scoring his first Spurs goal and the winner against Crystal Palace.
Just 20, Juan stepped in for his debut at Wolves last Saturday and all was going to plan at 3-0 up until he was involved in two penalty incidents, both given against him and both converted as Wolves fought back to 3-2. So assured until then, nevertheless, we held on for victory.
Mauricio Pochettino had no reservations about starting Juan again in one of the toughest trips in the Premier League in SE25 and he responded by helping us to a clean sheet and planting home the winner when he responded quickest after Harry Kane's header was blocked from Erik Lamela's corner.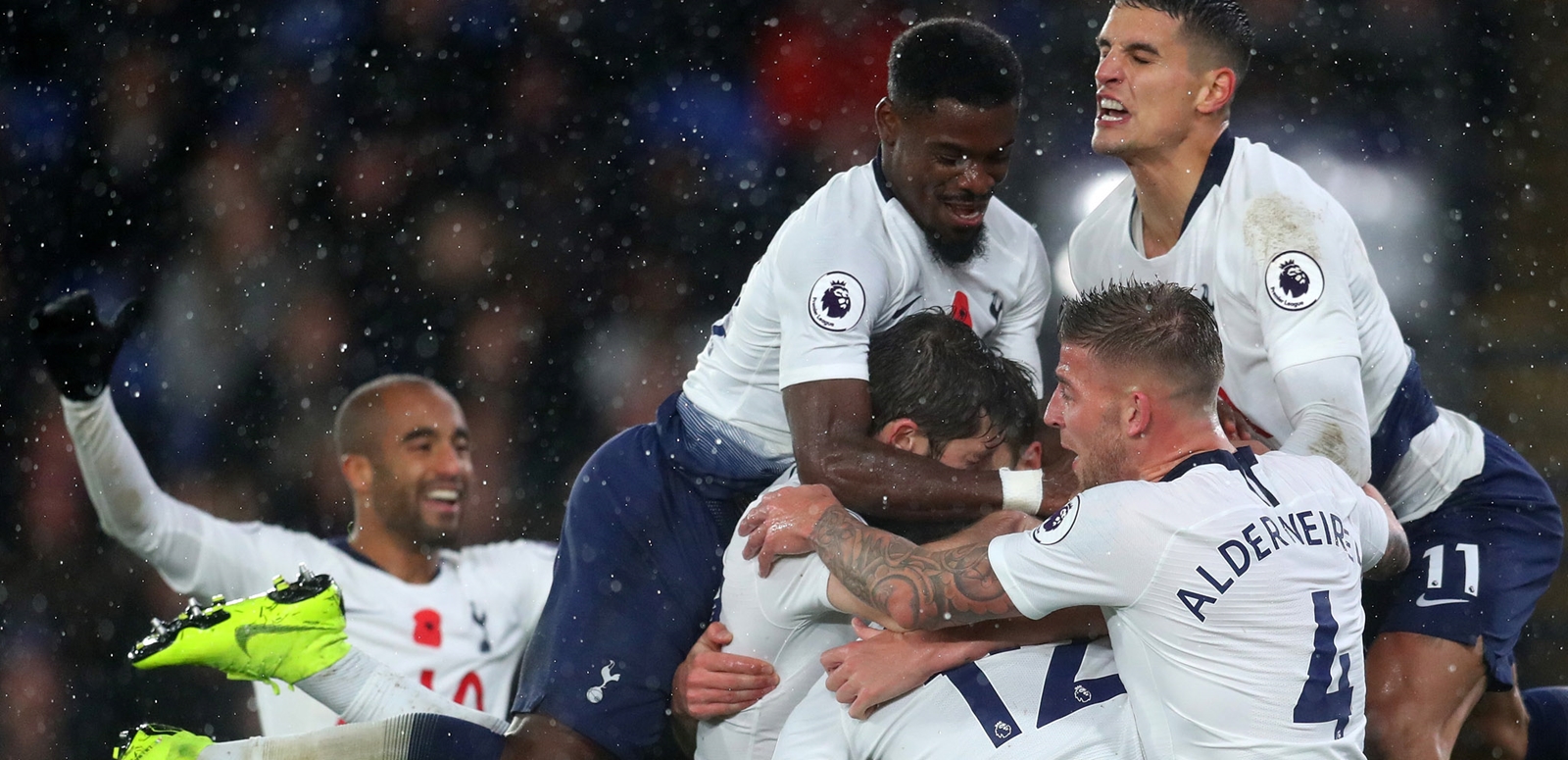 The reaction of his team-mates said everything as Juan's smile shone through the downpour.
Typically modest, Juan said: "I'm really happy, but most happy because we won. The first half was difficult for us but the most important thing is that we won. I had to learn from the two penalties. They have helped me in experience, I think."
Muy feliz por la victoria y mi primer gol en premier ⚽️💪🏼
Really happy with the victory and my first Premier League gol ⚽️💪🏼 pic.twitter.com/BydSNIUa3o

— Juan Foyth (@JuanMFoyth) November 10, 2018
Dele led the praise. "Juan deserves a lot of credit," he said. "He performed fantastically and got the goal as well. It says a lot about his character. Every day he works hard in training waiting for his chance, got it against Wolves and it showed his character to bounce back after giving away two penalties. Things like that build you as a character."
Juan was joined by Erik Lamela and Paulo Gazzaniga at Selhurst Park as all three prepare to join up with the Argentina squad.
On Juan, Paulo said: "For us, it's no surprise because we see the improvement of him from the last year to here and we're not surprised. We see him working hard and this is the proof."
Erik added: "It's not easy when you come to England, it takes a little time but in the end, everything arrives and Juan is playing very good at the moment and I'm so happy for him, like Paulo says, he works so hard in training and you can see his quality and I'm happy because he's showing it on the pitch."