Hugo excited to be back after World Cup glory
@SpursOfficial
Fri 10 August 2018, 12:24|
Tottenham Hotspur
For the first time ever, a Spurs player can describe the moment, the feeling, the sheer joy of experiencing arguably the greatest moment in football – as captain, lifting the World Cup aloft.
Only 21 men have done it in the history of football, the likes of Carlos Alberto, Beckenbauer, Cafu, Casillas, Deschamps, Lahm, Maradona, Moore, Passerella and Zoff.
Our captain, Hugo Lloris, 31 and a Spur since 2012, is now part of that elite club after France's triumph in Russia this summer and a thrilling 4-2 win in the final against Croatia on 15 July.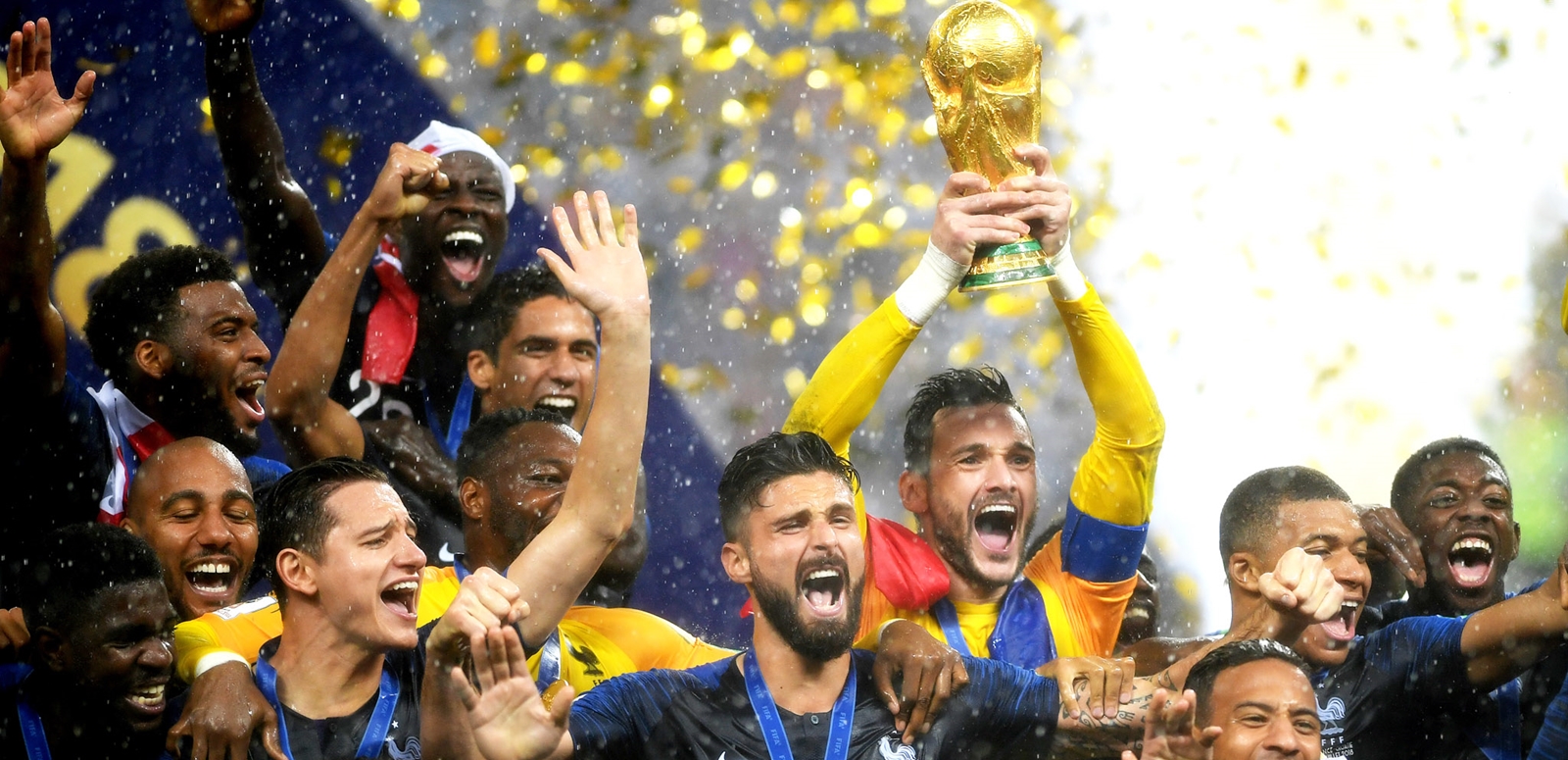 "A lot of things happened in my mind and what a feeling to lift the trophy in front of your father, in front of your grandmother, in front of your daughters, in front of your wife, in front of my sister.
"As I said, it is a big achievement but in football, you don't really have the time to enjoy it! Maybe I will enjoy later but as I said before, I will try to use this energy, use this feeling to keep working hard as I always do all my career - work hard, try to be as consistent as possible and help the team to achieve things.
"As you can feel, the World Cup was a great experience with a great end, an amazing achievement. Now we need to switch on for a new season."
Typically of the man, there is no basking in glory. Instead, he's focused on Spurs and the season ahead.
"I'm really excited to be back, to be part of the team again, to try to bring this good energy and lead the team by example because there is a long season ahead.
"We're involved in the Champions League, the Premier League has never been so competitive, so there is a lot of challenges for a young team. I think the team is ready for that, ready to compete again and we will try our best to finish as high as possible and make the fans happy."
Hugo on… seven seasons a Spur
"Time is running so quickly, so fast. It's still very exciting to be a part of the Club. It is the case for the manager too and the staff. They have been here for four seasons already. This is the fifth season for them. Players like Jan (Vertonghen), Mousa (Dembele), Danny (Rose), like me, we've been here for more seasons than them. I think it's a good mix. There are still a lot of young players but even the young players are starting to get experience. The English guys are competing in the Euros and the World Cup. The Belgian guys are the same. The French guys, the same.
"As I said before, the team is very competitive but as we all know, the Premier League has never been so tough. This is how we like football though, you want to play against the best players, against the best teams. We are involved in the Champions League, so there are a lot of big games ahead of us. We are excited and we must be ready to push ourselves to the limit and try to achieve something."
Hugo on… next season
"All of my energy is put in to help the team and hopefully, at Tottenham this season, we will get something. We've put in so much effort over the last few seasons. We've played a high level of football, a high intensity of football. I think a lot of people in football give us a lot of credit for the type of football that we practice but now is the moment to add something in our performance and only trophies can reward your effort. That is how it works, but I feel calm and relaxed. The season is long and we need to build that success step by step, get back on the high level of confidence and be ready to compete because every game in the Premier League is a fight and if you're not ready, you lose. It's as simple as that."
Hugo on… Newcastle
"It's going to be tough. Newcastle is a big club, a hard place to deal with. They have a great manager in Rafa Benitez, some very good players and they are going to be fresh in their minds and in their bodies. So, it's going to be tough. It is most important to be mentally ready for this big fight, then we know we have the quality."
Get your hands on our all-new Nike goalkeeper kit - purchase via our online store now!