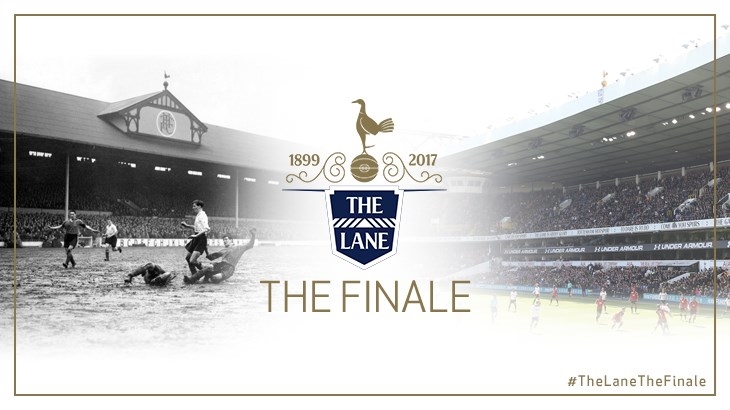 The Lane, The Finale: Farewell Ceremony
@SpursOfficial
Wed 10 May 2017, 14:58|
Tottenham Hotspur
Sunday's match against Manchester United marks a momentous occasion in the Club's history as we say a final farewell to White Hart Lane - our famous home of 118 years.
Fans are encouraged to remain in the stadium after the final whistle for a poignant Farewell Ceremony.
The event will feature former players, along with the current First Team and coaching staff and players from within the Club's Academy - marking our past, present and exciting future.
Fans will be provided with a pack upon arrival into the stadium that includes a special edition t-shirt and flag, which we ask you to raise during the final Farewell to create a lasting vision of the Lane in all its glory.
Please note that there will be a brief intermission between the end of the match and the start of the Ceremony to allow us to make the preparations for the show. During this period, the catering kiosks on our concourses will remain open for refreshments. We would ask that you are back in your seats within 15 minutes of the final whistle.
For those unable to attend the match, Sky Sports will be extending their live coverage to air the Ceremony in its entirety for viewers in the UK and Ireland.