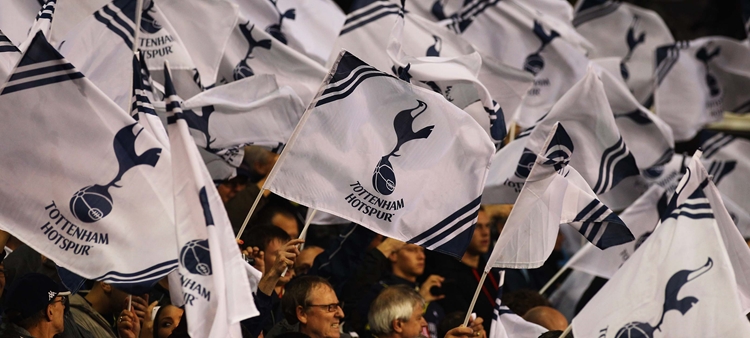 Chartered train service to Leicester City
@SpursOfficial
Fri 20 October 2017, 10:00|
Tottenham Hotspur
We are pleased to announce that, in partnership with Thomas Cook Sport, we have arranged a chartered train service exclusively for ticket-holding One Hotspur members and Season Ticket holders for our forthcoming Premier League fixture against Leicester City at the King Power Stadium on Tuesday 28 November, kick-off 7.45pm.
Tickets for the chartered rail service will be subsidised by the Club and priced at £20 per person return and will be available from Thomas Cook Sport. Tickets are only available to One Hotspur Season Ticket holders and members and identification will be required. Further details will be announced in due course, including the confirmed train times and application process, via the Thomas Cook Sport website AT THIS LINK...
The train will depart London St Pancras station running non-stop to Leicester, where supporters will be able to make their own way to the stadium, which is approximately 15 minutes away and well sign posted.
Alternatively, a taxi rank is available immediately adjacent to the station
Indicative travel times are - depart London St Pancras at 4pm to arrive Leicester at 5.45pm and post match depart Leicester at 10.30pm and arrive back at London St Pancras at 00.20am on Wednesday. Please note that these times are for illustration only and are not confirmed. The confirmed timetable will be communicated via Thomas Cook Sport with the itinerary.
*Your booking will be valid for the date of the specific game and is non-refundable. Please do not book on to the service unless you know you have a ticket for the match. Timings will be confirmed as soon as available. The service is available to match ticket-holding One Hotspur Season Ticket holders and One Hotspur members only. If you do not hold, or are unsuccessful in your application for a match ticket, your application will be declined. In the event of demand exceeding supply, priority will be given to Season Ticket holders.
This is a designated transport service covered by the Sporting Events (Control of Alcohol) Act. By law, alcohol is not permitted to be consumed or carried on this train.