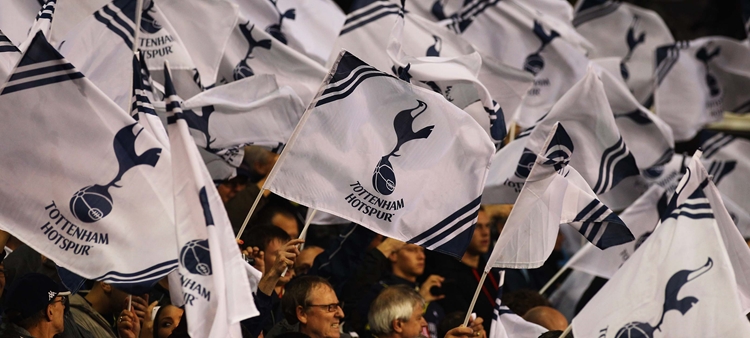 Alton Thelwell on 'perfect balance' of Alderweireld and Vertonghen
@SpursOfficial
Tue 18 April 2017, 12:32|
Tottenham Hotspur
Remember Alton Thelwell? A highly-rated young central defender who broke into the first team in the late 1990s and early 2000s, Alton was unfortunately plagued by injuries and ultimately was only able to make 21 senior appearances for us, thus never managing to fulfil his full potential during his stint at White Hart Lane.
He left us in 2003 to join Hull City and later also played for Leyton Orient, but these days works as a personal trainer in Woodford while remaining close to his former team-mate, a certain Ledley King.
Still only 36 years of age, Alton has been keeping a close eye on the defensive endeavours of our current side and, speaking in Saturday's official matchday programme for the visit of AFC Bournemouth, he was highly complimentary of our Belgian international centre-backs Toby Alderweireld and Jan Vertonghen, who continue to team up for club and country to superb effect.
Here's what Alton had to say about the pair…
What are your impressions of Toby and Jan as a partnership?
"Both of them have been exceptional. They complement each other very well and literally they're all-round quality defenders. They read the game well, they get on the ball and they play the Tottenham way. Vertonghen likes to pass the ball with elegance – he's like the Rolls-Royce of defending. He gets on it with his left foot, he's got excellent ability and the same goes for Toby as well. I'd say he's probably a bit more tenacious than Vertonghen but overall they've got all the attributes that you want."

Above: Alton Thelwell on defensive duty against Manchester United's Nicky Butt in December, 2000.
What do you think Toby has brought to the club?
"As a defender you've got to be able to read the game, know when to go tight to your man and know when to drop off. Toby's reading of the game is excellent and in his one-to-one defending, which is the hardest thing, he stays on his feet and he gets blocks in. That's the actual art of defending, the number one thing and, for me, he's great at that and that in turn brings stability to the team. Some centre-halves are scared to be dragged out of position but I feel like he can cope because of his agility and his defensive skills."
Why do you think Toby and Jan work so well together?
"It helps having right- and left-footed players. Normally you might have one centre-back who's better in the air than the other or one that's better at man-marking but with these two it's like they're equally efficient, which is a blessing really. They're good all-round defenders and that shows with only 22 goals conceded in the league this season. They provide the perfect balance for Tottenham."
What about when Toby and Jan play as a back three with Eric Dier?
"I made my debut and played most of my early games in a back three and it's harder because you get dragged out of position more and you've got to have a good understanding between the three of you, but Tottenham have done exceptionally well when they've gone to a three this season. Those lads, when they're put in a back three, still perform and produce the goods so it's a good option for the manager to have."