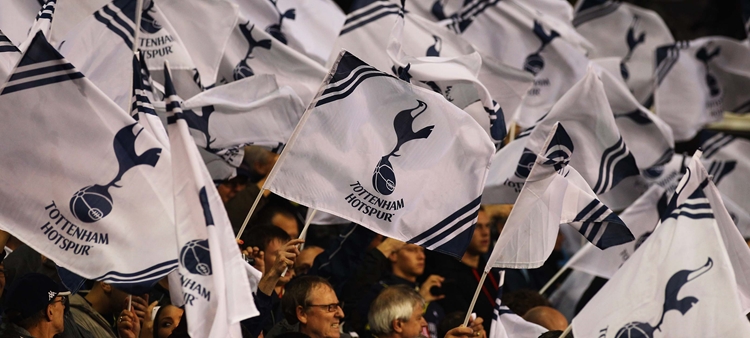 'I've still got the kit - and the ball'
Paul Robinson on his goal, 11 years on
@SpursOfficial
Fri 27 April 2018, 16:45|
Tottenham Hotspur
Paul Robinson joined that exclusive club of goalkeepers to score in the Premier League 11 years ago - but told us this week that in the moments after his free-kick sailed home against Watford, he wasn't sure if it would count!
Memories of that historic strike come flooding back every time we face Watford at home.
Fans' favourite 'Robbo' became only the third Spurs goalkeeper to find the net - following 'Tiny' Joyce (1914) and Pat Jennings (1967) - when his free-kick from just outside his penalty area, left side, cleared everyone, bounced and sailed over a stranded Ben Foster and into the net on 17 March, 2007.
First thing's first though - 11 years ago? "It doesn't seem five minutes ago," said Robbo, who retired last summer after almost 20 years in the top flight. "If you told me it was five, six years ago I'd say 'yes, that's about right' but 11 years ago? That's unbelievable!
"At the time, I didn't realise whether the free-kick was direct or indirect, so I didn't want to celebrate too much, I didn't want to look stupid if the referee turned around to say it was an indirect free-kick!
Below: Robbo celebrates his goal
"It all happened so quickly. Genuinely, I didn't know if it was direct or indirect so I didn't want to run off celebrating and then look an absolute clown if the referee disallowed it.
"It was shock and surprise and by the time I realised, all the other lads were jumping on top of me. All the photographs are of me just standing there with all the lads coming over to me.
"I kept all the kit from that day and I've still got it all at home - the gloves, the boots and the match ball."
Robbo is one of five goalkeepers to score in the Premier League – Peter Schmeichel, Brad Friedel, Tim Howard, Asmir Begovic – and that was his second goal after he struck for Leeds against Swindon in the League Cup in September, 2003. On that occasion, he headed home from a free-kick!
"My goal for Leeds was probably a better goal because it was intentional," he said. "There was a lot of luck involved in my Spurs goal. As much as I would like to say I meant it I can say that!"
Look out for Robbo's views on Watford in our preview panel tomorrow...
Goalscoring goalkeepers...  
The only previous instance of one of our goalkeepers netting a goal in a Premier/Football League fixture since 1908 was on 10 April, 1914 when 'Tiny' Joyce successfully converted a penalty kick in the 3-0 First Division home win over Bolton Wanderers.  
Pat Jennings scored from a kick from his own penalty area in the FA Charity Shield match against Manchester United at Old Trafford on August 12, 1967. The match ended 3-3.