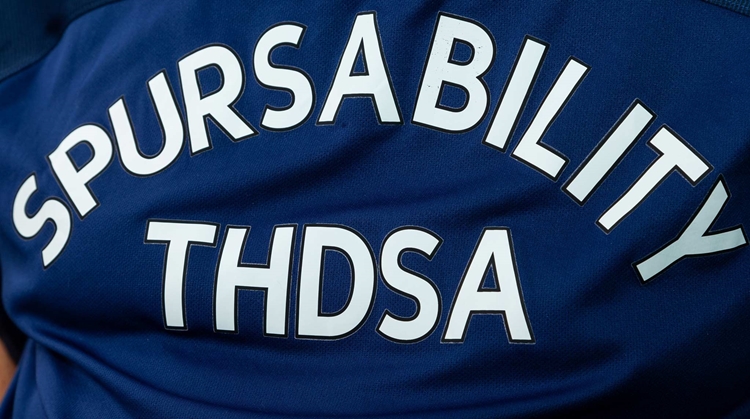 SpursAbility
Official Supporters' Club of Tottenham Hotspur Disabled Supporters Association
Contact details
Chair: Dee Bright 
Email address: Spursdsa@outlook.com
Facebook: Spurs DSA - Tottenham Hotspur Disabled Supporters Association
Twitter: @Spursdsa
A very warm welcome to Spurs DSA.
SpursAbility is here to help all supporters with any form of disability or impairment to get the most benefit and enjoyment from being part of our Club.
We recognise that every disabled supporter is an individual and has their own unique needs and requirements.
Our aims are:
- To focus specifically on matters that affect disabled people.
- To ensure that the top class facilities at our new stadium continue to be accessible for all, and look to make improvements where possible.
- We aim to achieve the best possible inclusive match day experience for all of our supporters.
- Give a direct and unified voice for you, our members, at both club and national level for home and away matches.
- Provide an independent representative team dealing with inclusivity issues that inevitably arise in changing environments.
- Building an inclusive community of Spurs Supporters.
- To work alongside other supporters groups to bring together our global Spurs family .

- Engage with fans on social media to provide a safe and fun environment, with competitions and information from relevant sources.

Our committee hold quarterly meetings, one of which is the Annual General Meeting. The AGM is open to all members and we welcome their input.

We liaise directly with representatives of Tottenham Hotspur Football Club to discuss any issues that impact our members and find solutions for the benefit of all.

Please take time to have a look around our social media pages. Facebook Spurs DSA - Tottenham Hotspur Disabled Supporters Association and our Twitter feed @spursdsa.
We can be contacted on Spursdsa@outlook.com
We look forward to welcoming you to our SpursAbility family.