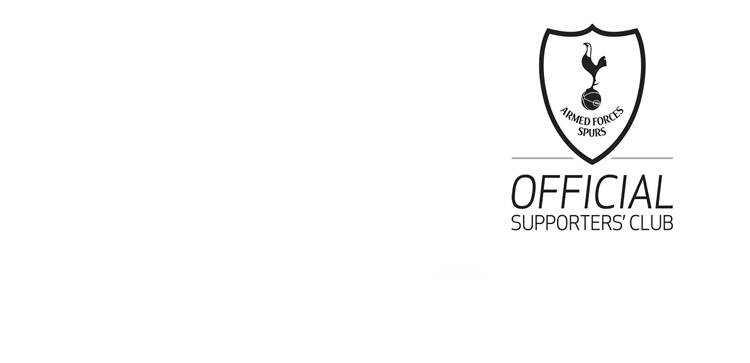 Armed Forces Spurs
Contact details
Chairperson: Will Brooke
Email address: armedforcesspurs@gmail.com  
Facebook: facebook.com/UKArmedForcesSpurs
Twitter: @_AFS_OSC_Chair 
About the Supporters Club:
Armed Forces Spurs is the Official Spurs Supporters Club for serving and former members of the British Armed Forces. Formed in Camp Bastion on November 2012 by Flt Lt Tom Cousins, the club has now grown and evolved to encompass all UK service personnel worldwide and has become Armed Forces Spurs with ever-growing numbers of active members. Armed Forces Spurs is immensely proud to support Tottenham Hotspur Football Club in a ceremonial capacity on Remembrance Sundays and Armed Forces Days to lead the paying of respects. The Supporters Club is open to all Spurs fans who have served or are currently serving and if you meet the eligibility criteria and want to join, please get in touch by email. Additionally all non-military Spurs fans are invited to show their support for the British Armed Forces by following our twitter feed: @UK_Forces_Spurs.
Your continued support for the British soldiers, sailors and airman is hugely appreciated by us.