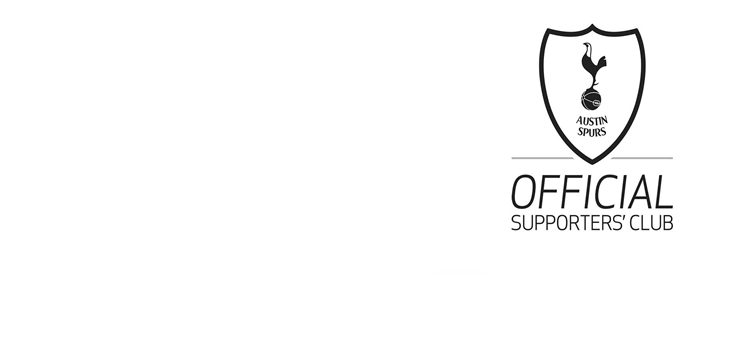 Austin Spurs
Contact details
Chairperson: Charles Hoffman
Email address: austinspurs@gmail.com
Facebook: facebook.com/pages/Austin-Spurs 
Twitter: @austinspurs
Matchday Meeting Point: Mister Tramps Sports Pub
About the Supporters Club:
Austin Spurs began with five strangers drinking beer in a parking lot before the North London Derby in February 2012. Since then, strangers have become friends and there are over 100 members of Austin Spurs. Last year, we hosted over 200 Tottenham Hotspur supporters from all over Texas for the League Cup Final. Members of Austin Spurs have travelled to White Hart Lane numerous times, have attended Europa League matches in Basel, Florence, and Lisbon, and have also made trips to Baltimore, Chicago, New York, and Seattle to see preseason friendlies. This past summer, Austin Spurs sent 25 members to Denver for our match against the MLS All-Stars.
 
Austin Spurs watch every match at Mister Tramps Sports Pub in North Austin. We do our best to make our bar a welcoming environment and encourage any new members or visitors from out of town to introduce themselves... we'll buy you a beer! We have hosted members of other Supporters Clubs from Atlanta, Chicago, Dallas, Denmark, Houston, Nashville, New York, Pittsburgh, San Antonio, Seattle, Tulsa, and Washington D.C. In addition to getting together for the matches, we routinely have social events such as happy hours, pick-up soccer, brewery trips, and barbecues, and we support our local soccer team, the Austin Aztex.

If you are visiting Austin or live in the area and would like to become a member, send us an email, contact us on social media, or just show up to Mister Tramps for a match. Make sure to introduce yourself, and join us in singing "Come on you Spurs!"